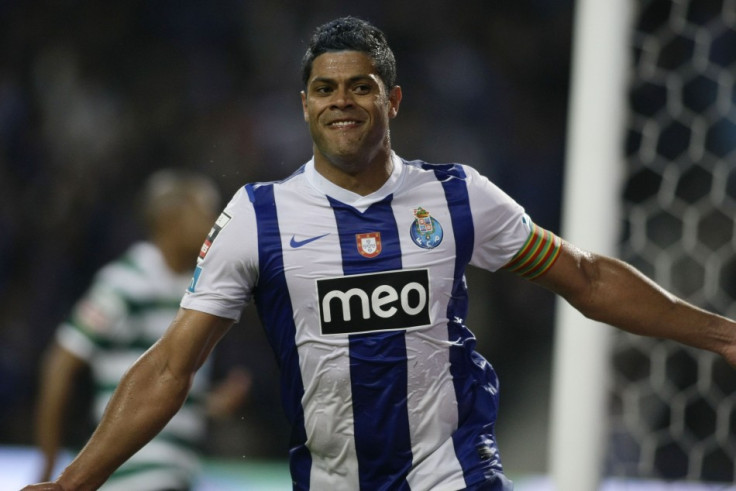 FC Porto's £56mn price tag is proving to be a very effective shield against any interest in the Brazilian striker, a report on ESPN states. The Brazilian is reportedly a prime target for several of Europe's high-profile clubs, including European champions Chelsea.
The 25 year old scored 21 times for the Portuguese outfit last season and has been repeatedly linked with a move from the club, despite the club being equally firm that they would not entertain the idea. The ESPN report suggests that clubs interested in signing the player have backed off after the hefty price tag was announced and there will be discussions between the player's representatives and the club this week, as both sides attempt to sort out a solution.
French Ligue 1 outfit Paris St Germain (PSG) have also been spoken of as a potential destination for the player, who can operate both as a centre forward and wide attacker.
"Porto's asking price of €70m is simply unrealistic. They might take €60mn (£48mn), although again that is far, far too high. There are many clubs interested, but none at that price, and there will not be a move this summer unless Porto are more realistic. It is clear the player wants a move, and Porto are willing to sell but they have refused to be flexible and won't as yet negotiate the transfer valuation," the report quoted an inside source as saying.
The player himself has been quoted as saying he was not going to rush into a move. Hulk, who is one of three over-age players in Brazil's 2012 London Olympics team, said he was aware of the interest but remained unsure of his future.
"I'm not obsessed to leave Porto. I like the Portuguese fans a lot and I have always done the right thing regarding that club. Now if the negotiations advance and some European club reach an agreement with Porto, I'll leave. But we still have time to discuss this. The transfer window only closes in August," Sky Sports quoted the player as saying.
"I honestly don't know about my future. I only know that other clubs besides those two (Chelsea and PSG) are interested in signing me," the Sao Paulo academy man stressed.