Chelsea have placed a £17m fee on Belgian goalkeeper Thibaut Courtois, according to the Daily Star. The 21-year-old, presently with Spanish side Atletico Madrid, signed for the Premier League club in 2011 but has spent the last two seasons on loan to the Vicente Calderon.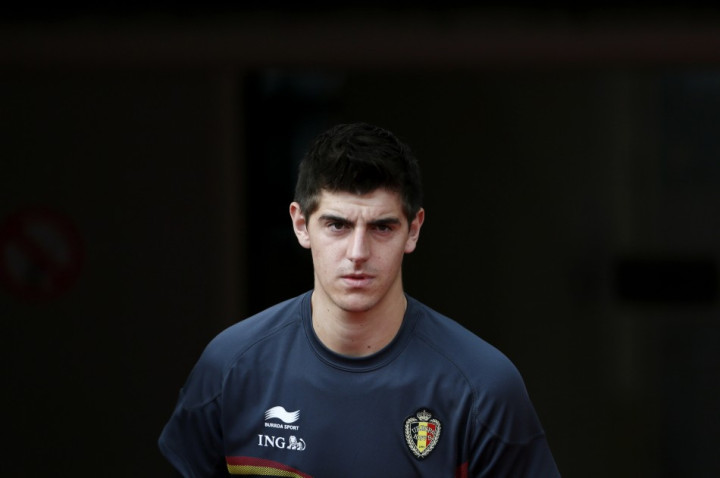 Atletico's manager, Diego Simeone, is reportedly keen on a summer transfer but the Blues' valuation is likely to put a crimp in the ex-midfielder's plans. Atletico are in the middle of considerable financial difficulties and may be unable to raise the required funds.
The Spaniards do have Colombian striker Radamel Falcao though. The 27-year-old has been in superb form over the past couple of years, scoring 45 goals in 58 La Liga games since his transfer from FC Porto.
Roman Abramovich's side have been strongly linked with a move for the South American, leading to speculation a player/cash deal for the Belgian and the Colombian has been mooted. However, Chelsea have so far refused to include Courtois in negotiations for Falcao.
Meanwhile, Courtois has admitted he would prefer to remain in Spain, rather than return to Stamford Bridge in the summer and compete with Czech international Petr Cech for the No 1 spot. The youngster admitted his future was still controlled by the English club and said he would wait for Chelsea and Atletico to open discussions.
Simeone has backed his goalkeeper to remain at the Calderon but he too has admitted the decision was not the Spanish club's to make.
Benitez on West Ham Win
Chelsea interim manager Rafael Benitez praised his players after Sunday's 2-0 win over West Ham United. The Stamford Bridge club rode on goals from Belgian Eden Hazard and veteran midfielder Frank Lampard to continue their chase for Champions League football next term.
"We played attacking football, created chances, and it was a pity we couldn't score even more goals, but I am really pleased with the atmosphere and I am really pleased with the performance of the team," the ex-Liverpool boss explained.
Incidentally, the win also marked Lampard's 200th goal for Chelsea, an achievement Benitez described as "fantastic".