Chelsea star David Luiz has revealed that he would welcome Manchester United wantaway striker Wayne Rooney at Stamford Bridge next season. The England international's is likely to make a move away from Old Trafford after United's outgoing manager Sir Alex Ferguson confirmed the striker has handed a transfer request to leave the club in the summer.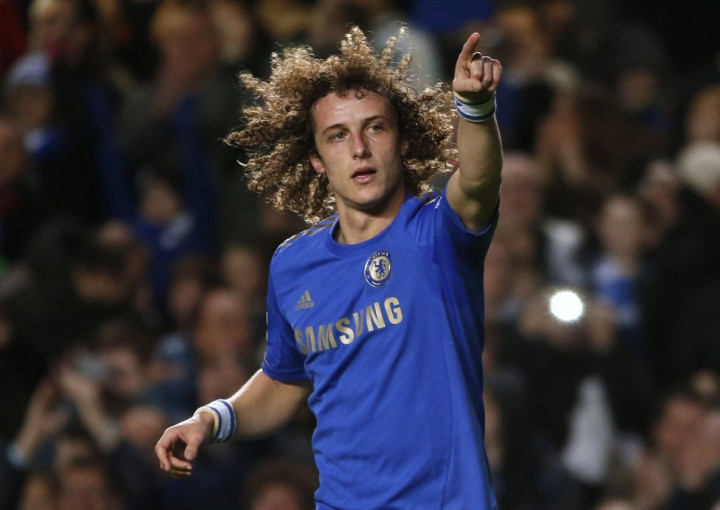 The 27-year-old is linked with a move to the west London club at the end of the season and Chelsea's Russian owner Roman Abramovich has now made signing Rooney as the top priority in the summer transfer window.
"He [Rooney] is a fantastic player. I am honest whenever I speak about things in my life; if we had the opportunity for Rooney to come to Chelsea, why not? I would be happy with this because he is a fantastic player," Luiz said.
Meanwhile, the Brazilian international also remains hopeful that Real Madrid boss Jose Mourinho would prefer a return to Stamford Bridge in the summer. The Blues currently have Rafael Benitez as their manager, and is contracted to the club till the end of the season.
The Portuguese boss is believed to be leading the race for the managerial post at Stamford Bridge and may replace Benitez at the helm of Chelsea after the end of the season.
"Everybody knows the great ability that Mourinho has, having seen the great job he has done at other clubs," he told reporters. "So if Mourinho comes I would be happy because he is a fantastic coach and it's because he is [seen as] the best option for the club,' the Brazilian added.
The 26-year-old developed as a versatile player under Benitez at Chelsea as he can operate as both central defender and a midfielder. Luiz has heaped praise on the ex-Liverpool manager for developing him as a player at the west London club.
"I told him to put me as a striker but he never listens! No, the first day he arrived at Chelsea he told me 'Come on, David, you have a lot of quality, I am here to help you and teach you some things', so that's why when he came I improved my game. I am so happy with this, I have a good relationship with him, he is a fantastic guy," Luiz concluded.