Chelsea are considering a €21m (approximately £17m) move for Malaga midfielder Isco, according to Spanish newspaper AS. The 20 year old international has also been linked with a January move to Premier League champions Manchester City. The reported transfer fee, AS' report adds, is the release fee in the playmaker's contract with the La Rosaleda club.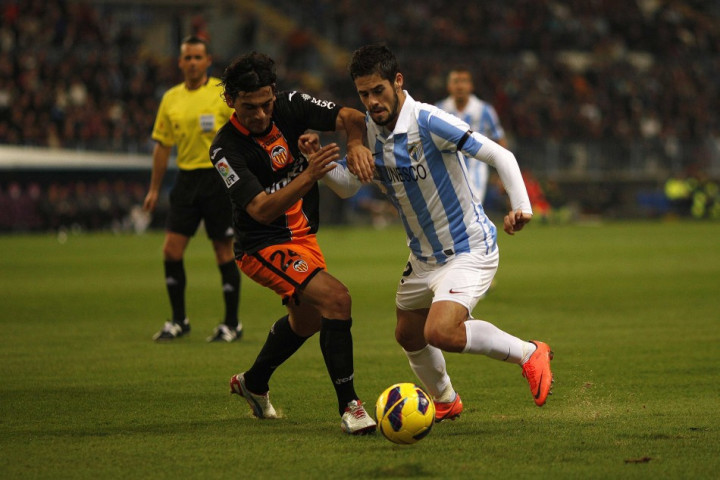 The Blues join Roberto Mancini's side and Liverpool on the list of admirers of the young star. However, a successful transfer, for either one of the Premier League giants, is by no means assured. The player himself is reportedly very content in Spain and even if he does want to go, Malaga will likely enforce the full value of the release clause.
"Isco? There is a clause of €21m, but the guy is very happy to be in Malaga, he is a son of our city. He is a player who is 'in fashion' and courted by many teams, but for now he is happy with us," the La Liga club's general manager, Vicente Casado, was quoted as saying. The Reds' interest in the youngster is believed to be as a long-term replacement for captain and club legend Steven Gerrard.
And Premier League leaders Manchester United and Arsenal round out the complement of England's top clubs, meaning every major club in the country is now on alert for the 20 year old.
Zola Denies Interest in Chelsea Job
Meanwhile, Watford manager Gianfranco Zola has rubbished rumours of succeeding to interim manager Rafael Benitez's post in the summer. The former Italian international spent two seasons at the Bridge (between 2003 and 2005) but made a very favourable impact on the fans; his No 25 jersey was retired by the club. And a report in the Daily Mail quoted the 46 year old as saying he dreamt of being a manager good enough to take charge of the Blues.
"I have been dreaming of becoming a good manager. One who can lead a team like Chelsea. I work really hard for it. I do not know if I will. I think I have the abilities but I do not think I am good enough yet," he admitted.
However, Zola has now come out with a statement on the Hornets' Web site, assuring supporters of his commitment to the Vicarage Road club.
"I really do not want people to feel like what I do here is for me personally that's not the case. It is not the truth - and it is totally disrespectful to the supporters of Watford, who have made me so welcome here," he stressed, adding, "I don't ever talk about whether I am doing a good job; this is not for me to say. I don't like it at all. I'm not using Watford as a promotion for myself."