Southampton manager Mauricio Pochettino believes Luke Shaw will refuse offers from Chelsea and Tottenham and extend his contract with the club.
The Sun believes Shaw will sign a new five-year deal worth £25,000 per week; the new contract will keep Shaw at St Mary's till 2018. The teen is expected to put pen to paper after his 18th birthday, on 12 July.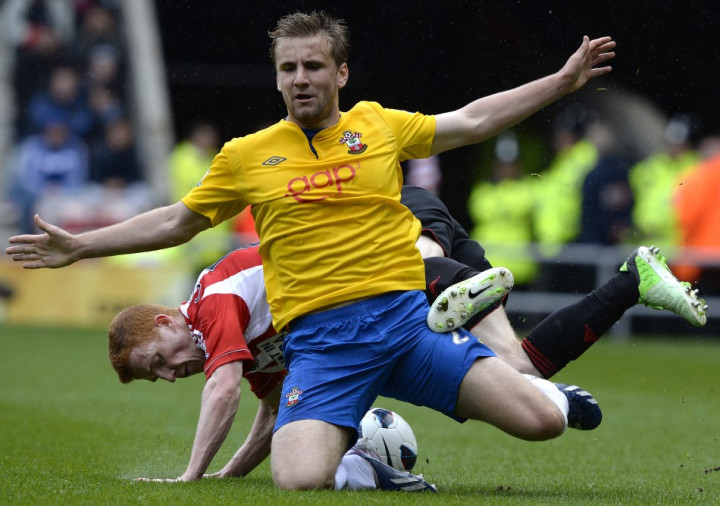 The 17 year old left-back played an important role for the Saints last season, making 22 Premier League starts. Pochettino is keen to hold on to key players for the new season and believes they share his vision for the club.
"We have total confidence in keeping all our valuable players. They believe in this project and want to stay here," the Argentine explained.
Speaking in January, Shaw confirmed he was aware of the interest in his services but insisted he was keen to remain with Southampton for a while longer. The defender emphasised the need to concentrate on developing his technical and physical abilities and also said he realised the benefits of playing for the club.
"I will be committing my future to Southampton. I'm not going anywhere. I think Southampton is the place to be for young kids like me. I'm playing in the Premier League for the first team and that is all anyone wants to be doing, so I just want to carry on," the former England U17 International said.
"If you look back over the years, Adam (Lallana) has come through the youth system and now he is the captain of the first team, and [then there is] Prowsey (James Ward-Prowse). That is what I want to be doing. We have a lot of trust in our youth and there are more players coming through next year, so hopefully we will just carry on going," Shaw concluded.
Southampton open their 2013/14 Premier League campaign at the Hawthorns on 17 August, before hosting Sunderland the following weekend and travelling to Norwich City for the final game of the month.
Meanwhile, the Saints' ambitious boss has confirmed interest in a number of summer targets, some of whom have been linked with top clubs across Europe. One of the proposed signings is Brazil striker Leandro Damiao, who was a long-term target for Tottenham, until recently.