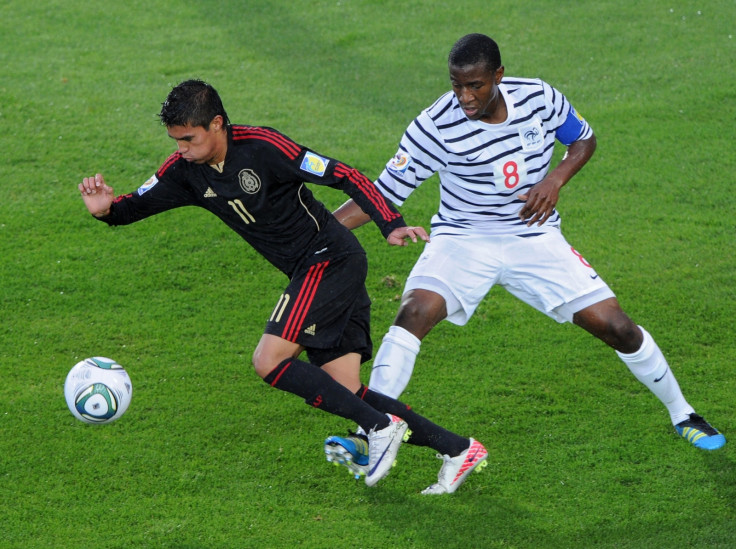 Mexican attacking midfielder Ulises Davila says he will be able to make his Chelsea debut in 2016 when he will be eligible for an EU passport.
Davila's performances while playing for Mexico's Under-20 side at the 2011 CONCACAF Under-20 Championship prompted the Blues to hand him a five-year contract in the same year.
But having failed to gain international recognition for the senior Mexico side, the 24-year-old has been ineligible for a work permit that would allow him to play in England, forcing him to join an ever-growing list of Chelsea players to leave the club on a string of loan spells.
Spells in the Netherlands at Vitesse Arnhem, Spanish sides Sabadell, Cordoba and Tenerife, and a stint at Vitoria in Portugal have seen him become Chelsea's forgotten man.
But Davila is now approaching the end of his spell in the wilderness. "While I am not earning minutes for the senior national team I cannot play for Chelsea, but I have the advantage that in early January, as I have played two years in Spain, I will gain a passport and no longer need a work permit," he told ESPN.com.mx.
Davila says he will take part in pre-season training at Chelsea in the coming weeks before leaving the club again on another loan.
He said: "I was talking to him [Mourinho] on the phone a few times, almost everything is via mail, but I cannot play in England due to Premier League rules. I am aware that I must first join them for pre-season and then I will go on loan to another team."
Davila also revealed Mexican giants Chivas Guadalajara attempted to bring him back to Mexico, only for Chelsea to block the move. He said: "There was an approach [from Chivas] but from the beginning Chelsea wanted me to continue in Europe."