Chelsea vs Everton: Guss Hiddink reveals Diego Costa is in hospital after striker suffered painful injury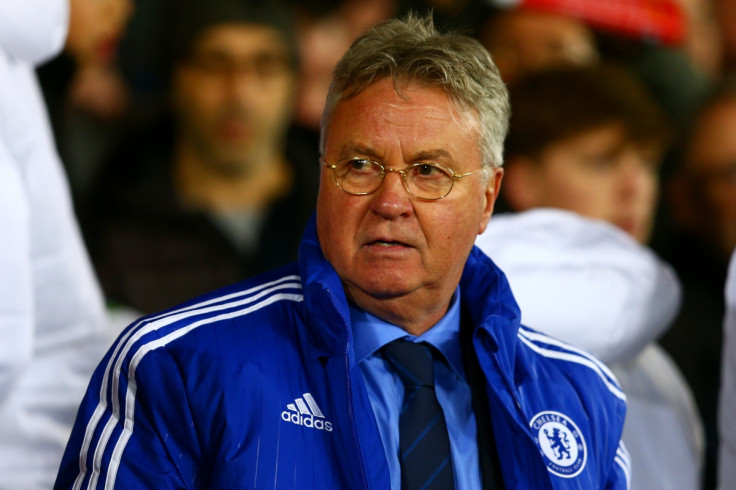 Chelsea manager Guus Hiddink has claimed the Blues are not going to hastily sign any player iduring the current transfer window, despite Diego Costa suffering an injury during the 3-3 draw against Everton on Saturday (16 January) – only one week before their trip to Arsenal. The Dutch boss, meanwhile, praised his team attitude to earn a point against the Toffees, although he admitted that John Terry's 98<sup>th minute equaliser should have been denied, as the captain was offside.
Costa scored his fifth goal in five games during a thrilling second half. However, the Spaniard was later forced to leave his place to Loic Remy after suffering a knock in his shin.
"He's in hospital and they will check with a scan," Hiddink said. "We don't know the results yet, I hope it's not too bad. It's on his shin. We hope Diego will come out of the hospital in good health. He was in a lot of pain."
The manager has previously suggested that the Blues are keen on bolstering his attack during this mercato, amid the struggling situation of Radamel Falcao.
Asked if Chelsea now need even more to move quickly to sign a new player, he said: "If we want to, but at this moment we are doing nothing.
"I always have the attitude that when something has to be done, yes or no, we don't go public before we do something. It's not wise to talk but we are not in negotiations with whoever at this moment."
Roberto Martinez said he rues the referee's decision to concede John Terry's equaliser as the Blues captain was in clear offside, and 53 seconds after the allotted seven minutes of added time.
Hiddink admitted that Martinez was right to complain: "Sometimes it goes in your favour during a season but you have to be fair. Why should I deny it? Oscar touched the ball and John was offside but he scored a beautiful goal."
"It was in the last minute but they were celebrating their third goal in the corner for one minute so we told the fourth official he had to add one minute and maybe something would happen, and it did."
The Dutch boss, nevertheless, praised his team reaction to two different setbacks, firstly to come back from two goals behind and later to score a last minute dramatic equaliser to earn a point.
"I'm very happy with the spirit, ambition and attitude,' said Hiddink. The first half was in the balance, very tactical, but in the second half the speed went up. We conceded two goals and playing against Everton, who are a very good, modern team, you have your feelings. Going 2-0 down was a tremendous setback," he said.
"But I was pleased with the attitude to come back to 2-2. We got another setback at the end of the game, 2-3, which made it difficult, but in the last minute we got a goal. Of course I'm not happy with goals conceded but I'm very happy with the attitude and ambition of the team, and at least we equalised."
© Copyright IBTimes 2023. All rights reserved.