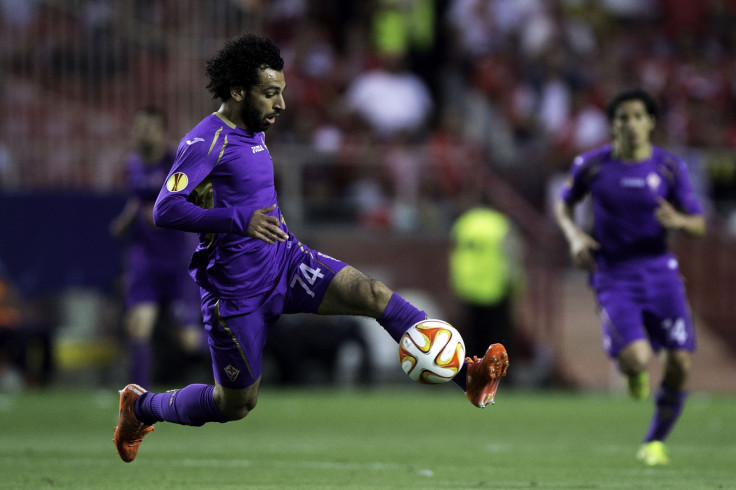 Chelsea winger Mohamed Salah has rejected the chance to re-join Fiorentina and instead plans to join one of their Serie A rivals.
Salah, 22, initially joined La Viola on a six-month loan deal in January but the club had the option of extending that for the duration of the 2015-16 season.
The Serie A side were confident the Egypt international would opt to agree to that arrangement, with club president Andrea Della Valle telling Gazzetta Dello Sport he was "optimistic about the negotiations succeeding".
However, Salah's representatives have since informed the club the player has no intention of returning to the Stadio Artemio Franchi with Inter Milan and Roma reportedly interested in making an offer.
"We have decided, he is not staying at Fiorentina. Salah is going to move to another Italian club," Salah's agent Ramy Abbas told Gazzetta Dello Sport.
Abba has also explained to Radio Bruno Toscana that Fiorentina were aware of Salah's decision to look elsewhere last season, adding his client will make a decision over his future in the coming days.
"For me the situation is very clear," Abba said, Football Italia reports. "A document was signed by the three parties in January, his deal with Fiorentina has expired, so he'll return to Chelsea – we're waiting for new offers for him.
"All offers and increases from Fiorentina were rejected by the player. The situation was clear in February, and it was known within Fiorentina too.
"The Viola are a great club, and like a great club they must know what has to be done. The economic problem is only a small aspect, he may get better opportunities for his career."
Salah's decision to renege on Fiorentina's contractual right to extend the loan has also prompted the club to pursue legal action.
A statement released via the club's official website read: "Through his representative, the player has rejected our improved contract offer and expressed his desire to join another club.
"He has also informed us that he does not intend to respond to our request for him to report back for pre-season training. As a result of the above, we have placed the matter in the hands of our lawyers so that they may assess all possible courses of action in order to protect the club's rights."