Chelsea have taken a huge stride towards building their new stadium after plans for a £500m overhaul of Stamford Bridge was approved by Hammersmith and Fulham borough council. In a planning application meeting on Wednesday (12 January) councillors unanimously agreed to the building of a new 60,000-seater ground which will enable the Blues to close the gap on their Premier League rivals.
Last term, the west Londoners earned £71m from matchday revenue, a figure which was dwarfed by their closest rivals including Arsenal (£100m) and Manchester United (£91m). Stamford Bridge's capacity of 41,600 makes it the ninth largest in England but the redevelopment will ensure the club can finally start matching its success on the pitch with its gate takings.
The decision is subject to appeal and could yet be blocked by London Mayor Sadiq Khan, meaning a date when Chelsea can begin building work is some way from being confirmed. The same team who created the Birds' Nest in Beijing, which was the central venue of the 2008 Olympic Games, have designed the ground which could become the latest new stadium to be erected in London.
"We are going to get one of the most outstanding football stadiums anywhere," Councillor Stephen Cowan told The Evening Standard. "It will be talked about and written about all over the world. In the post-Brexit period, to have such a huge sum of money pour in for what will be a spectacular attraction is good news for the whole UK economy."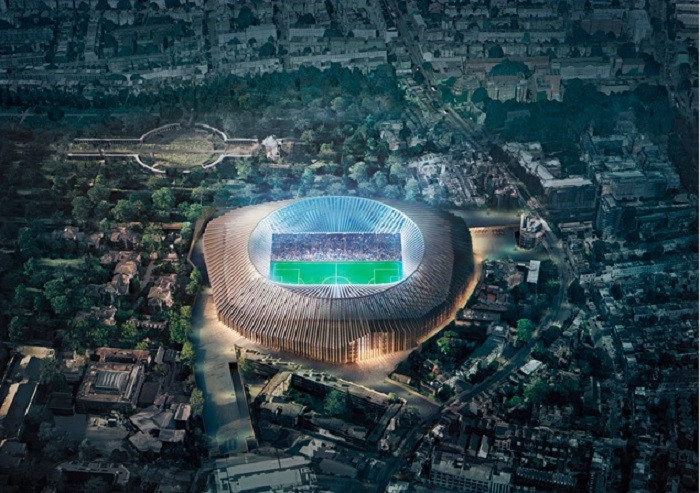 According to Sky Sports, the cost of the stadium is estimated to stand at £500m – which will be supplemented by owner Roman Abramovich — and could take three years to build, forcing Chelsea to relocate until work is completed. Tottenham Hotspur will move to Wembley Stadium for the 2017-18 season ahead of moving into the newly renovated White Hart Lane the following season.
A Chelsea statement read: "We are grateful that planning permission was granted for the redevelopment of our historic home. The committee decision does not mean that work can begin on site. This is just the latest step, although a significant one, that we have to take before we can commence work, including obtaining various other permissions."