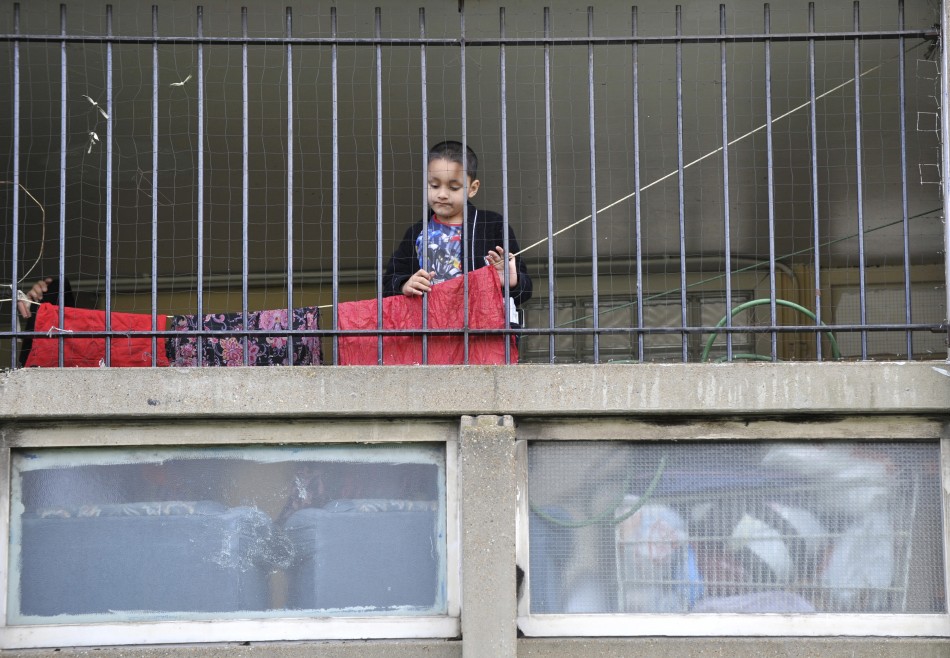 Child poverty in the UK shows huge disparities in family wealth across the country, according to a map by anti-poverty campaigners.
The report, published by the Campaign to End Child Poverty, shows Prime Minister David Cameron's constituency of Witney in Oxfordshire having one of the lowest levels in the country, with just 7 percent living below the poverty line, while children in inner-city areas of London and Manchester face around a 50/50 chance of living in poverty.
The poverty survey, calculated using tax credit data and employment figures, casts the east London constituency of Bethnal Green and Bow as the worst in the country, with a poverty level of 51 percent. Manchester Central is close behind with 49 percent.
The constituencies with the lowest levels differ from the highest by up to a factor of 10, with Buckingham and Sheffield, Hallam, showing a level of just 5 percent. Henley-on-Thames has the third lowest in the country - at 6 percent.
The map, coupled with projections by the Institute of Fiscal Studies, which predict 400,000 more children living in poverty by 2015, has led the campaign to criticise the coalition government for "unimpressive" and "regressive" attempts at fighting child poverty.
It claims that a government emphasis on balancing the budget has fallen most heavily on the poorest citizens.
"Too much time has been spent on rhetorical debate to reinterpret the previous government's record and reinterpret what child poverty means," the report states.
"Too much time has been lost with delays to the child poverty strategy and establishment of the Child Poverty Commission. And the Treasury quietly dropped the child poverty targets from its objectives when it published its departmental business plan."
Alison Garnham, executive director of the campaign, said the map paints a "stark picture" of social segregation in Britain.
The map gives campaigners some hope, she conceded. "The child poverty target has already been met in the prime minister's constituency and nearly 100 others, so never let it be said that the targets are impossible to meet. If we can do it in Witney today, we can do it in Hackney tomorrow," she said.
"The prime minister should make a New Year's resolution to keep his pledge to 'make British poverty history' so that not just children in Witney, but children all over Britain, can enjoy a childhood free from poverty."
Children suffering in poverty is an international concern, highlighted by the recent release of the year's child labour index.
The 10 constituencies with the highest levels of child poverty (%)
1 - Bethnal Green and Bow: 51
2 - Manchester Central: 49
3 - Poplar and Canning Town: 48
4 - Belfast West: 46
5 - Birmingham, Ladywood: 46
6 - Liverpool, Riverside: 46
7 - Islington South and Finsbury: 46
8 - Hackney South and Shoreditch: 45
9 - Birmingham, Sparkbrook and Small Heath: 45
10 - Regent's Park and North Kensington: 44
The 10 constituencues with the lowest levels of child poverty (%)
1 - Buckingham: 5
2 - Sheffield, Hallam: 5
3 - Henley-on-Thames: 6
4 - Haltemprice and Howden: 6
5 - Vale of York: 6
6 - North East Hampshire: 6
7 - West Aberdeenshire and Kincardine: 6
8 - Chesham and Amersham: 6
9 - Wokingham: 6
10 - Ribble Valley: 6