Nearly one in five children aged nine to 11 admit meeting up with online strangers, as primary school survey reveals a third of children receive no guidance on how to use the internet safely.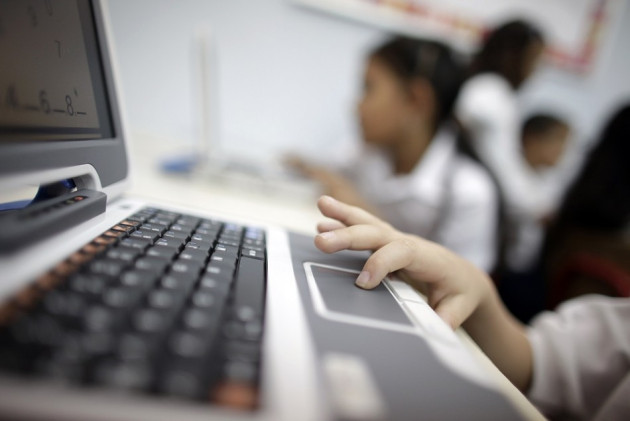 The survey, conducted by the ISC2 Foundation's Safe and Secure Online Programme, questioned 1,162 British children aged nine to 11 from 15 primary schools in London, Kent and Guernsey, and found that half of the 18% who had met an online stranger did so alone.
It was also revealed that 15% of children said their parents never check their online activities, and over a third said they had internet access from their bedrooms.
Information security expert and school governor Tim Wilson carried out the survey and said children treat online and offline relationships very differently, adding: "As a result, their perception of safety is skewed when spending time online.
"For parents, there is a strong call to action to ensure they are engaged in how their children use the Internet. Bringing the family computer into the living room and having open conversations about potential online dangers will help them play a more active role in the relationships children are increasingly starting online."
Earlier this month, children's charity Barnardos said children as young as seven are meeting strangers following conversations online, and that in five Middlesbrough primary schools, 92 children admitted to meeting people they have only ever met online. The charity told the BBC the figures are "extremely worrying."
Posing as adults
The survey also found that many children lie about their age when creating accounts for social networks like Facebook. To get around Facebook's minimum age requirement of 13, 32% of children surveyed said they were between two and six years older than their actual age when creating an account; 10% increased their age by five to nine years, and 8% were using accounts which said they were aged between 18 and 25.
Last week, Facebook drew criticism for removing restrictions on what its younger members can use the social network for. Users aged 13-17 can now post content like status updates, photos and videos publicly to be viewed by the site's 1.1 billion users; previously children could only share such content with friends and friends-of-friends.
Despite not allowing children under 13 to use the site, Facebook does not require any proof of age to stop children setting up an account with a fake date of birth.
Late nights online
An issue raised by the survey is children's access to the internet late at night, with one-in-five admitting to being online after 10pm, while 7% use the internet after midnight; perhaps unsurprisingly, a third of children said they felt tired in school after using the internet late at night.
Wilson continued: "Parents should ensure their child is comfortable enough to discuss seeing something they shouldn't online. For teachers and schools, the results point to an urgent need for more education on Internet safety to pupils, staff and parents, especially with Ofsted monitoring pupil attendance and lateness."
More than 40% of the nine to 11 year-olds surveyed said they had used a webcam online, and 6% admitted to posting a picture of themselves online, or sent a picture by text message, that they would not want their family to see.