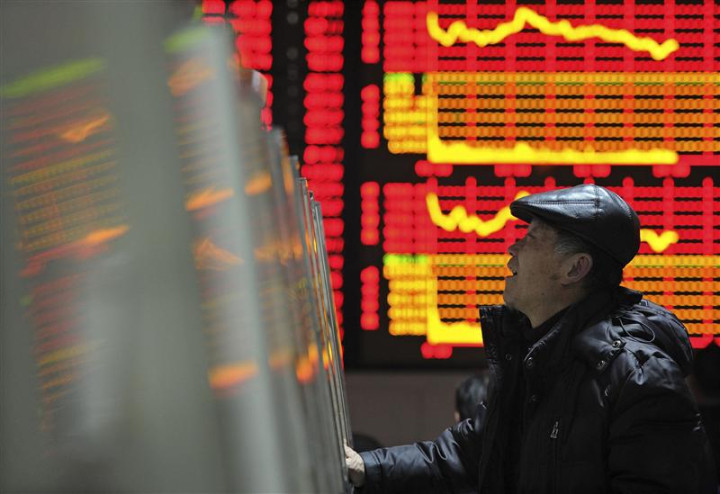 Mainland Chinese shares surged on 9 July after the government unveiled fresh efforts to stem the rout in its equity markets.
The Shanghai Composite Index reversed losses in early trading and closed 5.7% higher at 3,709.33 points. The index had fallen more than 3.6% at one point during the session.
In a volatile day of trading in the region, Hong Kong's Hang Seng index also rebounded from losses to close up 3.7%, at 24,392.79, while Japan's benchmark Nikkei index ended up 0.6% at 19,855.50.
Australia's S&P/ASX 200 index was flat at 5,470.97.
The gains in the equity market came after the China Securities Regulatory Commission (CSRC) late on 8 July barred major shareholders with stakes of more than 5% in listed companies from selling shares for the next six months.
The move is aimed at maintaining "stability of the capital market and (to) earnestly protect investors' legal rights," the commission's statement said.
Any violations of the ban will be "severely" dealt with, the regulator said, without specifying the penalties, according to AFP.
The commission will issue further rules on how those affected by the share sale ban can reduce their holdings after the six-month period.
Xinhua news agency also reported that China's police will investigate potentially "malicious" short selling of shares.
The selling ban on major shareholders is intended to halt a selling frenzy that has wiped out over 30% of China's equity market value over the past month.
"I've never seen this kind of slump before. I don't think anyone has. Liquidity is totally depleted," Northeast Securities analyst Du Changchun told Reuters.
"Originally, many wanted to hold blue chips. But since so many small caps are suspended from trading, the only way to reduce risk exposure is to sell blue chips," he added.
Beijing has been unveiling a raft of new measures on a near-daily basis in a bid to halt the stock market plunge.
On 8 July, the country's insurance regulator upped the limit for insurers to invest in blue chip stocks to 10% from 5%, while state-owned brokerages pledged CN¥120bn (£12.41bn, €17.54bn, $19.33bn) towards a stabilisation fund to prop up falling prices.
More than 1,200 companies have halted trading on Chinese bourses, locking up some £1.4tn (€2tn, $2.2tn) of shares.
Meanwhile, China's National Bureau of Statistics said the consumer price index climbed 1.4% from a year ago in June.
That was just above the 1.2% rise recorded in May and beat analyst expectations of a 1.3% increase.