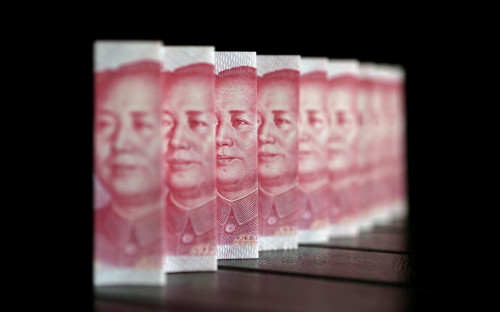 Chinese companies faced the most scrutiny over their US acquisitions in 2012, overshadowing British firms for the very first time, according to a report released on 19 December.
Chinese corporations filed 23 notices with US regulators in 2012, up from 10 in 2011 and nearly four-times the number in 2010, according to data available with the Committee on Foreign Investment in the United States (CFIUS).
That compared with 17 notices from UK-based companies for 2012, the report said.
The CFIUS also said it no longer believed that acquisitions within the US were a conduit for foreign governments to acquire valuable US technology.
A senior Treasury Department official said the higher number of Chinese deals under scrutiny was consistent with growing Chinese investment in the world's leading economy, reported Reuters.
American lawmakers are eager to attract Chinese investment in a bid to create more jobs and boost domestic growth.
However, some foreign investment proposals have been rejected over national security concerns.
Approved Deals
The Shuanghui International-Smithfield Foods transaction, the biggest Chinese acquisition of a US company, became controversial after some US politicians raised concerns about food safety and domestic pork supplies - Shuanghui aims at supplying Chinese customers who have a growing appetite for pork.
In line with the recent food scandals in China, the acquisition was subject to strict scrutiny by US regulators, who also considered the handing over of Smithfield's animal gene technology to America's chief global competitor.
The clearance from CFIUS made it possible for Shuanghui to inch closer to a deal.
Shuanghui and Smithfield have combined annual revenues of about $18bn, according to 2012's sales figures.
In February, Chinese state-owned energy major CNOOC received CFIUS approval to acquire Canadian oil firm Nexen.
The $15.1bn deal, had already been approved by Canadian and the European authorities, but required US approval as Nexen has operations in the country.
In January, CFIUS approved the much-debated acquisition of the government-backed battery-maker A123 Systems by Chinese auto parts maker Wanxiang Group.
Blocked Deals
In 2012, CFIUS asked US President Barack Obama to block Chinese firm Ralls Corporation's acquisition of wind farms close to a US naval training facility in northern Oregon.
There were $11.5bn worth of deals by Chinese companies in the US in 2012, according to Thomson Reuters data.
In 2005, US regulators blocked CNOOC's attempt to buy oil company Unocal, for $18.5bn, over concerns that the deal would give China access to key US assets.
CFIUS is an interagency group overseen by the Treasury Department. The group's reviews are confidential but once a year the group has to file a report to the US Congress about general trends.