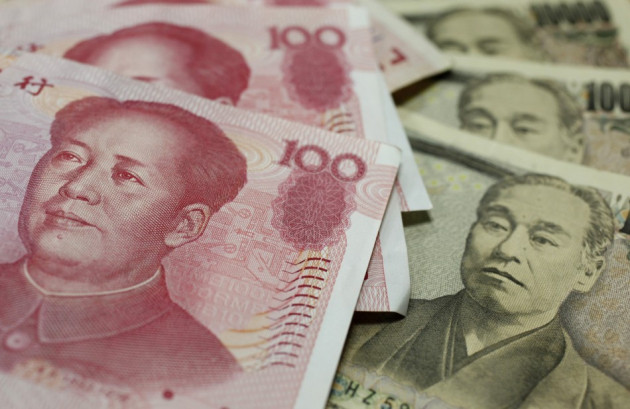 China Construction Bank (CCB), the country's second largest lender by market value plans to offer offshore Yuan bonds in London, a move that could encourage the Chinese currency in the international markets.
The bond, which is called 'dim sum', will have an upper limit of 2.5bn Yuan (£39.8m) and will be issued through CCBL Funding PLC in London and guaranteed by CCB, says ratings agency Fitch in a statement.
Fitch added that the funds collected through the bonds will be used to boost CCB's offshore Yuan operations and general corporate purposes.
In April, HSBC had sold dim sum bond worth 2bn Yuan. European investors had welcomed it and orders touched 4.4bn Yuan from over 100 accounts.
This was followed by a 100m Yuan (£9.9m) certificate of deposit (CD) from China's Industrial and Commercial Bank, which also happens to be the largest bank in the world.
CCB's decision will boost London's position in its competition with Asian countries such as Singapore, Taiwan and Australia for the second position in Yuan off shoring after Hong Kong.
London holds total deposits of 109bn Yuan (£10.8bn), of which 35mn were from corporate and personal accounts, according to a City of London report.
London was also the top offshore Yuan centre in Spot FX trading after Hong Kong, holding a market share of 26 percent.
However, a separate report from Fitch said that total offshore Yuan bond (CNH) issuance slowed by 55 percent year-on-year in the first 10 months of 2012 as investors had become unconvinced of Yuan's potential to appreciate.
"At the same time, the proportion of entities issuing CNH bonds with an international rating has increased substantially - indicating that credit fundamentals, including covenant protection and transparency, are now playing a much more significant role".