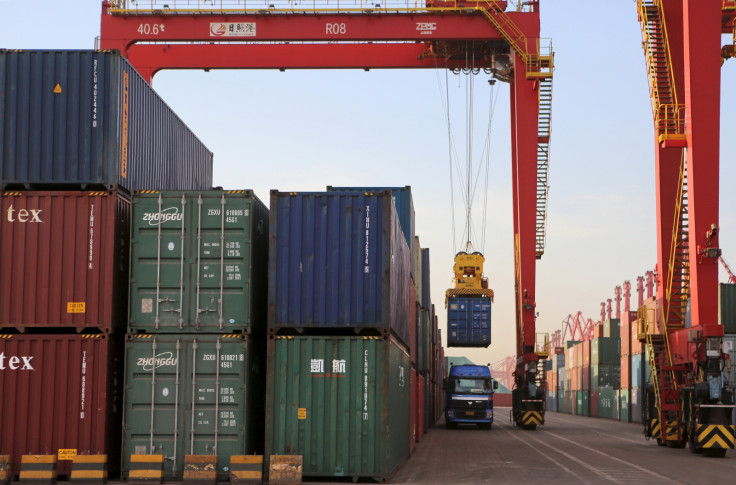 China's exports fell 4.4% in dollar-denominated terms from a year earlier in July, suggesting that global demand remains weak.
Analysts polled by Reuters had predicted a 3% drop.
Data from China's General Administration of Customs showed that imports fell 12.5% year-on-year, missing expectations for a 7% fall.
The trade surplus was $52.3bn (£40bn; €47.1bn) in July.
In yuan terms, overseas shipments were up 2.9% while imports were down 5.7%.
Analysts widely expect the world's second largest economy to miss its export targets for 2016, despite Beijing devaluing the yuan last year to help its exporters.
A weaker yuan makes Chinese exports cheaper and more competitive in overseas markets.
Stimulus measures
China's economy expanded 6.7% from a year earlier in the April to June period, as a massive stimulus programme rolled out by the communist government helped boost domestic demand.
Beijing has set a growth target of 6.5% to 7% for the economy in 2016.
Recent economic figures have suggested the Chinese economy may be stabilizing, with both industrial production and retail sales beating analyst expectations in June.
A private gauge of China's manufacturing sector showed that factory activity expanded for the first time since February 2015 in July.
The manufacturing purchasing managers' index (PMI), compiled by Caixin and Markit, rose to 50.6 from 48.6 in June. A score above 50 indicates expansion in the sector.
The Chinese government front-loaded its stimulus programme in the first quarter to boost a sluggish economy, with banks lending billions of dollars to businesses to maintain cash flow.
The world's second largest economy grew 6.9% last year — its weakest expansion in a quarter century — falling short of Beijing's target of 7%.