Chinese Economy Slows to 7.4 Percent in Third Quarter
Industrial output and retail sales on the rise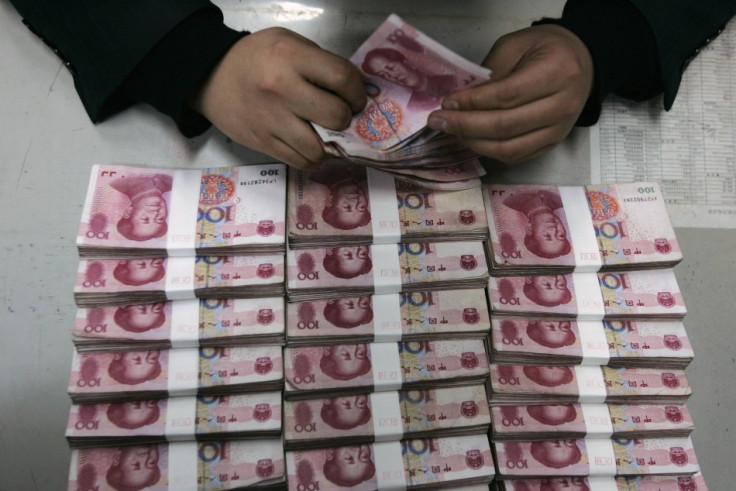 Chinese economic growth has shrunk in the three months ending September for the seventh continuous quarter, although industrial output and retail sales have gained in the final month.
In a release, China's National Bureau of Statistics says that the country's gross domestic product (GDP) gained 7.4 percent year on year in the third quarter. This compares with a growth of 7.6 per cent in the second quarter. The data is in line with economists' expectations according to a Reuters poll.
The Chinese economy expanded 7.7 percent in the first three quarters of the current year from the previous year, the bureau says, adding that measures taken by the administration in the face of slowing global economy have helped stabilise economic development and improve people's livelihoods.
However, industrial output and retail sales beat market expectations in September. Production gained 9.2 percent year on year in the mont from 8.9 in the previous, while retail sales rose to 14.2 percent from 13.2 percent.
Fixed-assets investment too increased 20.5 percent year on year in the past nine months.
Chinese stock indices in Shanghai and Hong Kong rose following the release of the data, gaining 0.52 and 0.48 percent respectively at 03:56 GMT.
"Growth this quarter should be back above 8 percent," Kevin Lai, a Hong Kong-based economist at Daiwa told Reuters.
"The worst should be over. We are seeing better numbers in industrial production and retail sales," he added.
Earlier this week China's Prime Minister Wen Jiabao said the country's growth is relatively stable in the third quarter and that the government is confident of meeting its growth targets.
China's export data released earlier in the week had shown an unexpected jump while consumer inflation dropped to almost the lowest level in two years.
The administration says it is on course to achieve the target of 7.5 percent growth in 2012, revised from 8 percent before. A Reuters poll shows the country will be able to achieve its targets, touching 7.7 percent for the full year.
© Copyright IBTimes 2023. All rights reserved.