China GDP Growth Shows Slight Dip But Beats Forecast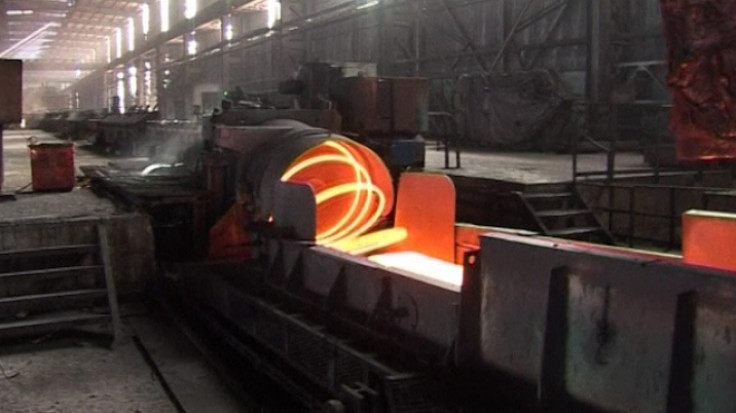 China's third quarter GDP growth and September industrial output are better than expected while retail sales and urban investment numbers for September surprised on the downside.
The world's second largest economy expanded 7.3% from a year earlier in the third quarter, slower than the 7.5% growth of the previous quarter but beating the market consensus of 7.2%.
"According to the preliminary estimation, the gross domestic product (GDP) of China in the first three quarters of this year was 41,990.8 billion yuan, a year-on-year increase of 7.4% calculated at comparable prices," the official release published on the National Bureau of Statistics website showed.
A recent Fitch statement said slowdown in China is due to structural adjustment which is seen as a long-term positive.
Sequentially, the growth came in at 1.9% from 2.0% in Q2 but better than the street forecast of 1.8%.
Chinese industrial output grew 8% in September, much sharper than the 6.9% growth registered in August while analysts were expecting a rise to 7.5%.
However, retail sales growth slowed to 11.6% from 11.9%, trailing market expectations of 11.8% and urban investment to 16.1% from 16.5% against a consensus of 16.3%.
Overall, the data was considered hawkish, pushing the Australian dollar upward. The AUD/USD strengthened to 0.8830 after the data from 0.8760 earlier.
China's agricultural production showed good momentum and industrial output growth was stable but investment in fixed assets slowed down.
Consumer price inflation showed moderating trend considering the first three quarters.
The consumer price went up by 2.1% year-on-year, or 0.2 percentage point lower than that in the first half of the year, led by 2.2% in urban areas and 1.9% in rural areas.
© Copyright IBTimes 2023. All rights reserved.