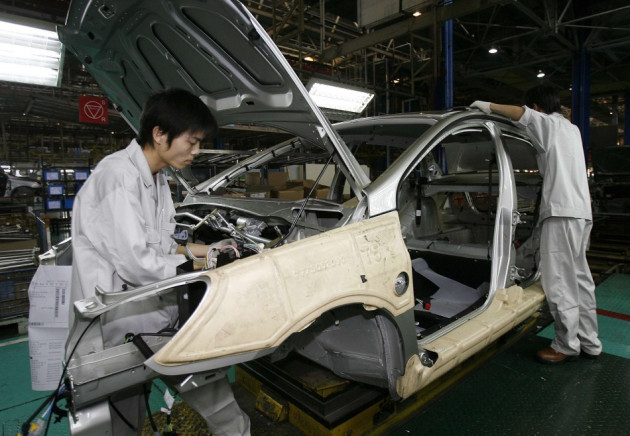 China's manufacturing sector expanded at its highest pace in seven months, according to an HSBC manufacturing index.
The final HSBC manufacturing purchasing managers' index (PMI) rose to 50.9 in October from 50.2 in September. Economists expected a reading of 50.7 for the month.
Any reading above 50 indicates expansion in the sector.
"The final HSBC China Manufacturing PMI rose to a seven-month high in October, with the stronger momentum of manufacturing growth translating into the first expansion of employment since March," Hongbin Qu, an HSBC economist, said in a statement.
"This in turn should support private consumption growth in the coming months. China is on track for a gradual growth recovery."
Manufacturing output increased for the third straight month and at the quickest pace since April due to strong domestic and external demand. New orders and new export orders both rose at a faster rate in October.
Official PMI
The HSBC PMI broadly reflects the performance of the official PMI released earlier by the National Bureau of Statistics. The official PMI rose to 51.4 in October from 51.1 in September.
A sub-index measuring output rose by 1.5 points to 54.4, while both new orders and new export orders eased slightly by 0.3 points to 52.5 and 50.4, respectively.
The small increase in the PMI suggests a more stable growth profile than last year, according to economists at ANZ Research.
The official PMI is based on responses from bigger and state-owned enterprises, while the HSBC PMI collects responses from smaller and private sector firms.
China recovered from a growth slowdown in the third quarter, on the back of its "mini stimulus" that fuelled domestic demand to increase industrial production. Gross domestic product rose 7.8% year-on-year in the third quarter, up from 7.5% in the second quarter. The quarterly growth rate was the fastest in the current fiscal year.
The recovery comes after economic growth slowed down in 11 out of the 14 previous quarters.
China's cabinet had earlier reiterated that the country can meet its full-year economic growth target of 7.5% despite challenging domestic and external economic conditions.