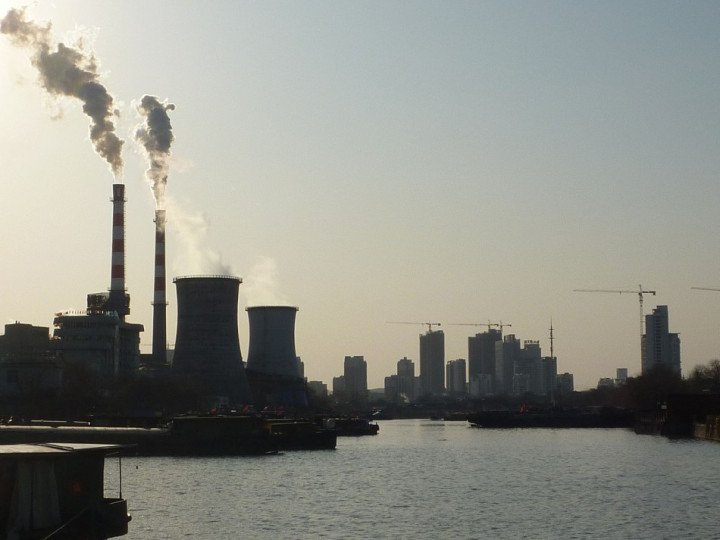 China's manufacturing sector grew at the fastest pace in six months in September on the back of strong domestic and foreign demand.
The HSBC flash China manufacturing purchasing managers' index (PMI) showed a reading of 51.2 for September, compared to the final reading of 50.1 in August. Any reading above 50 indicates expansion in the manufacturing sector.
Manufacturing rose to a five month high, with an index showing a reading of 51.1, up from 50.9 in August.
The flash index is based on approximately 85%-90% of total PMI survey responses collected between 12-19 September and is designed to provide an accurate indication of the final PMI data.
"The HSBC Flash China Manufacturing PMI rose to a six-month high in September, adding further evidence to China's ongoing growth rebound," Hongbin Qu, China economist at HSBC said in a statement.
"The firmer footing was supported by simultaneous improvements of external and domestic demand conditions."
New orders for the month increased at a faster rate, while new export orders rose with the corresponding index showing a reading above the 50-mark for the first time in six months.
Growth Momentum
China's gross domestic product increased by 7.8% in 2012, the worst performance in 13 years, and economists expected a further slowdown after the country posted growth rates of 7.7% and 7.5% in the first and second quarters of 2013, respectively.
Despite the lag, China's authorities were reluctant to announce big stimulus measures, but took steps to boost domestic demand.
The measures include lower taxes on small companies and more railway development. In August, China suspended value-added tax and the turnover tax for businesses generating monthly sales below 20,000 yuan ($3,257; £2,125).
The officials also said the country would help medium-sized private enterprises with measures including simplifying customs clearance procedures, reducing operational fees and facilitating exports.
As a result, the country's manufacturing and services sectors expanded in August, raising hopes that the country will meet its targeted growth for the full year. The positive data from the manufacturing sector indicates that the economy is stabilising after slowing down in 11 of 14 previous quarters.
Chinese authorities are targeting a growth rate of 7.5% for 2013 and Premier Li Keqiang earlier confirmed that the country will achieve its full-year economic goals.
Meanwhile, economists from Goldman Sachs lifted their 2013 China growth estimate to 7.6% from 7.4% on the back of recent positive economic indicators. Earlier, Credit Suisse, Deutsche Bank and JPMorgan Chase raised their yearly growth projections for China.
"We expect a more sustained recovery as the further filtering-through of fine-tuning measures should lift domestic demand. This will create more favourable conditions to push forward reforms, which should in turn boost mid- and long-term growth outlooks," Qu added.