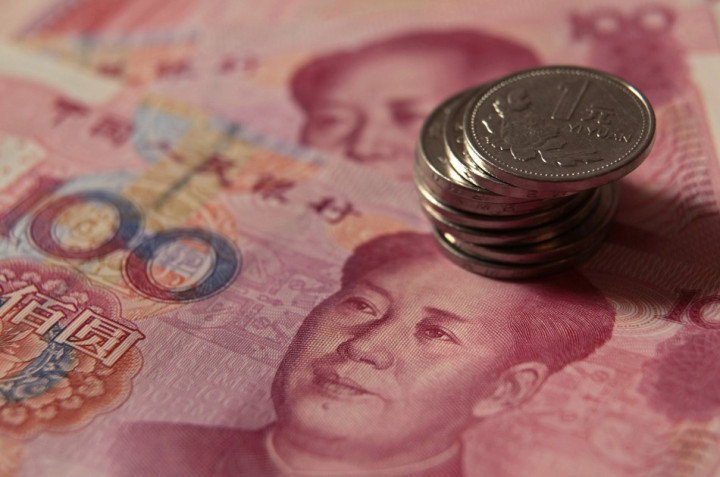 China's corporate profits have increased for a fourth month in December, supporting the ongoing recovery in the world's second largest economy.
Profits of industrial companies in the country rose 17.3 percent in December to 895bn yuan ($144bn, €107bn, £91bn) from the same month a year ago, according to China's National Bureau of Statistics (NBS). In November, year-on-year growth rate was 22.8 percent.
For the full year, profit improved by 5.3 percent. The state-owned and state-holding enterprises witnessed a 5.1 percent decline in full-year profits while Hong Kong, Macao and Taiwan-invested enterprises realised a 4.1 percent decline.
On the other hand, profits of collective enterprises rose by 7.5 percent, joint-stock enterprises rose 7.2 percent and private sector saw an increase of 20 percent.
Among 41 industry categories monitored, 29 saw an increase in profits, 11 reported declines that include oil refining and nuclear-fuel processing firms.
Earnings of power- generating and supply companies rose 69.1 percent in 2012 while the automotive industry's profit rose 5.6 percent.
After recording a lower economic growth rate in the third quarter of 2012, China had accelerated its investment project approvals, raised its investment on infrastructure and reduced taxes. As a result, the economy expanded by 7.9 percent in the fourth quarter, the first expansion in growth in eight quarters.
The growth momentum seemed to have carried over to the beginning of 2013 with the preliminary reading of a Purchasing Managers' Index by HSBC showing expansion in manufacturing activities in January, the fastest rate in two years.
Industrial profits are expected to rise by an average 30 percent in 2013, with better manufacturing output and improved demand for exports, according to forecasts by Standard Chartered. Gross domestic product (GDP) is expected to expand by an average 8.1 percent in 2013, in comparison to a 7.8 percent growth rate in 2012, according to analysts surveyed by Bloomberg.
Nevertheless, rising inflation and continued weakness in the eurozone are still threatening the growth prospects of the country. The consumer price index of China rose 2.5 percent in December compared with that in the same period in the previous year, making it difficult for the central bank to ease monetary policies to back the economic growth.
GDP growth is expected to stay strong in the first half of 2013 supported by investment, but it would slow in the second half due to policy tightening, according to analysts at Nomura International.