Chinese Industrial Profits Jump 20.5% in October
The data adds to hopes of recovery in the world's second largest economy.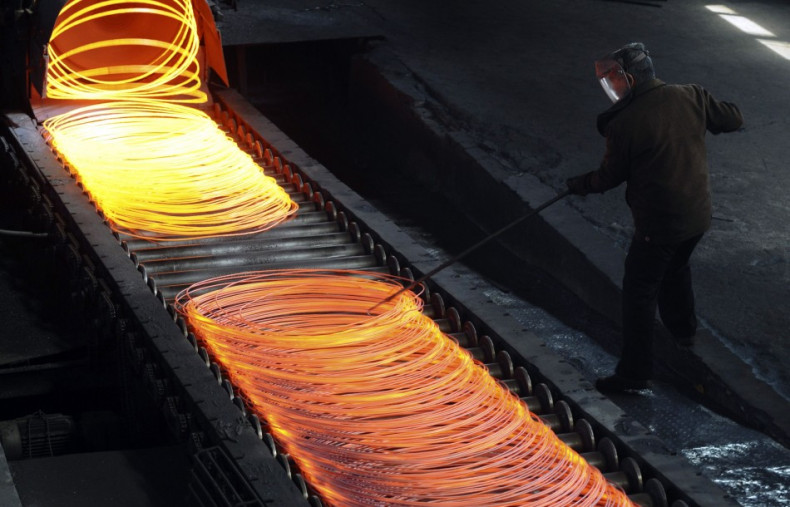 China's industrial profits have gained in October, following a slew of positive indicators, adding to hopes that growth in the world's second largest economy is picking up.
According to the country's National Bureau of Statistics, profits of industrial firms jumped 20.5 percent year-on-year in the month to 500.1 billion Yuan ($80.4bn). Profits had gained 7.8 percent in September.
Of the 41 industries surveyed by the bureau, 27 posted better results year-on-year. The surge was led by power and heating firms, advancing 57.5 percent in the ten months ending October, compared to the same period in the previous year. Profits of food processing companies increased 16.1 percent. Telecommunication and computer sector followed with 10 percent gain.
Thirteen firms reported a fall in profits. Profits of ferrous metal mining firms fell 60.3 percent while those of chemical companies slipped 14.3 percent. Petroleum refiners, coking and nuclear-fuel processors reported losses.
The data follows a line of other positive indicators from the Communist nation, increasing speculations that the country may be recovering from the recent slowdown. A preliminary Purchasing Managers Index released by HSBC earlier had shown that manufacturing rose to a 13-month high in November.
"The improved industrial profitability further confirms that the Chinese economy is stabilizing and gaining growth momentum," Ding Shuang, senior economist for China at Citigroup in Hong Kong told Bloomberg.
"The profit number, together with other economic indicators, shows there is no need for the government to launch new easing policies."
China's economy had slowed to 7.4 percent in the third quarter from the previous year. The government, which introduced a number of spending plans to boost growth, had set a target of 7.5 percent or more for the full year.
The improved figures failed to cheer Chinese stock markets. The Shanghai Composite Index was down 1.27 percent at 07:10 GMT.