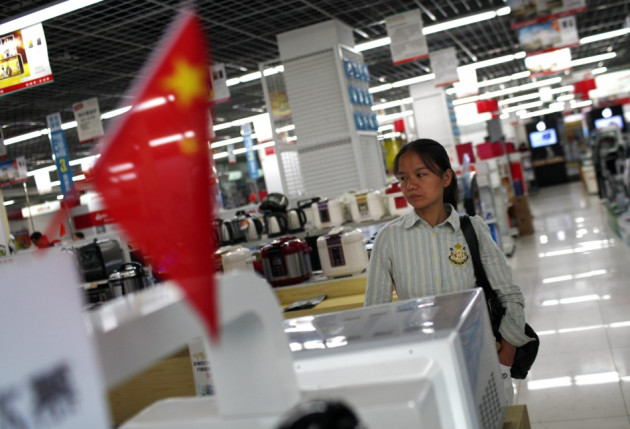 China's consumer price index (CPI) saw a moderate drop in September, opening the door for further monetary easing measures to boost the economy.
According to data released by China's National Bureau of Statistics, consumer inflation fell to 1.9 percent year on year in September, from 2 percent in August. The data was in line with market expectations.
The increase in food prices slowed to 2.5 percent from 3.4 percent the previous month. The data is expected to provide more room for policymakers to consider further stimulus packages to revive the country's economy.
"There is little surprise in the inflation data. It's mainly caused by the drop in food costs," Zhou Hao, an economist at ANZ Bank in Shanghai, told Reuters.
"On monetary policy, we can only say that there is a little more room for further policy easing. Exports have showed signs of stabilisation, but the economy still needs some policy loosening."
However, official data also showed that producer prices dropped 3.6 percent year on year, adding further concerns over the impact of the European debt crisis on the world's second largest economy.
Producer price deflation has been falling for the past seven months, raising concerns on corporate earnings and the sustainability of the improved consumer inflation rate in the coming months.
The People's Bank of China has cut its benchmark interests rates twice since June and the cash reserve ratio for commercial lenders three times since November.
The central bank's Deputy Governor Yi Gang had earlier indicated that the country's inflation rate could touch 2.7 percent for the year with around 7.8 percent GDP.
China's export rates, released in the previous week, had shown an unexpected increase in September, prompting speculation on the impact of the recent monetary easing measures from the administration.
Although analysts expect the country's economy to pick up by late this year or early 2013, growth is expected to be slow as demand in Europe and the US continues to slump.