The Chinese government can now legally delete posts or web pages which are deemed to contain "illegal" information, and service providers must hand over details about such content to the authorities.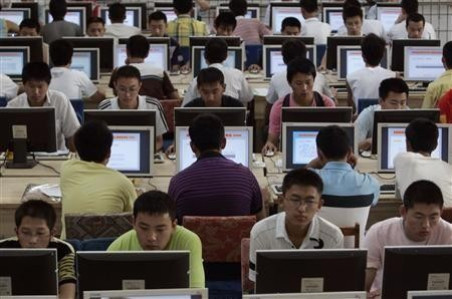 Announced by the official Xinhua news agency in China, the new regulations also require internet users to register with their real names when signing up to web services.
"Service providers are required to instantly stop the transmission of illegal information once it is spotted and take relevant measures, including removing the information and saving records, before reporting to supervisory authorities, the rule states, adding:
"Network service providers will ask users to provide genuine identification information when signing agreements to grant them access to the Internet, fixed-line telephone or mobile devices or to allow users to post information publicly."
China has introduced the legal changes after a series of corruption scandals among low-level officials which was exposed by internet users, something the government said it is trying to encourage.
Li Fei, deputy head of China's legislative affairs committee, said the new laws would not mean people need to worry about being unable to report corruption online, but added a warning:
"When people exercise their rights, including the right to use the internet, they must do so in accordance with the law and constitution, and not harm the legal rights of the state, society...or other citizens."
The 'Great Firewall of China' has already drawn widespread attention to the country's censorship of the internet, with access to Facebook, Twitter and YouTube all blocked.
Even Weibo, China's alternative to Twitter, began to force users to register with their real names earlier this year, a move that was met with criticism.
Sina Corp, China's largest internet firm and the company behind Weibo, warned that a move to enforce the use of real names would "severely reduce" traffic to its microblogging service, which has more than 300 million members.
In its defence, the Chinese government says tighter monitoring of the internet is needed to prevent people making malicious and anonymous threats and accusations online, and spreading panic with unfounded rumours.