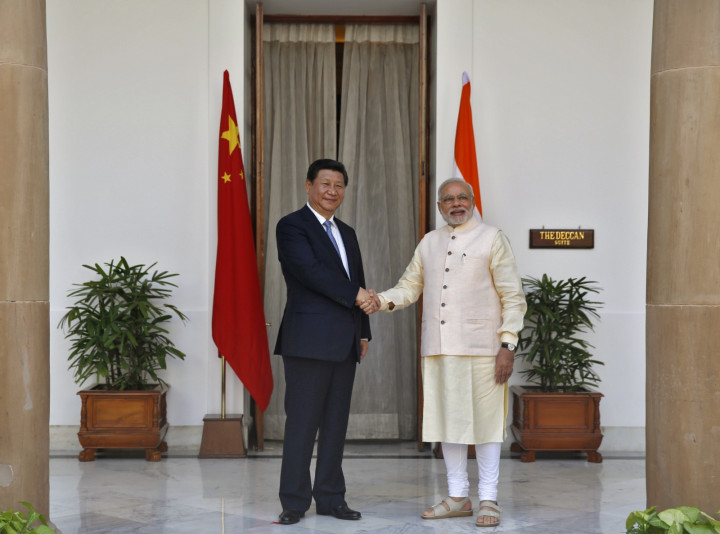 India and China have signed several agreements promoting trade and economic cooperation between the countries, as the Asian economic powerhouses look to strengthen ties by settling their border dispute.
The agreements include a $20bn (£12.3bn, €15.4bn) Chinese investment in India's infrastructure over the next five years.
Under the investment proposal, China would help upgrade India's ageing railway system with high-speed links, in addition to setting up other manufacturing and infrastructure projects.
Chinese President Xi Jinping started his official visit to India on 17 September – the first by a Chinese president since 2006 – touring Indian Prime Minister Narendra Modi's home state of Gujarat.
On the same day, the countries signed more than $3.4bn in agreements related to industries such as aeroplane leasing and telecom.
Later, the countries signed a five-year trade and economic co-operation pact, as Xi met Modi in New Delhi, India's Economic Times reported, citing a government official.
In a briefing after the talks, Modi said Xi promised greater access for Indian goods and investment in China to tackle the widening trade deficit between the two countries.
"I raised the issue of trade imbalance between the two countries. I urged President Xi to give our companies better market access and investment opportunities in China," Modi said.
"The Chinese president assured that he will take concrete steps in this regard."
Bilateral trade between China and India totalled $65.88bn in 2013. Indian exports to China were $14.50bn, while the country imported $51.37bn worth of goods and services from China, resulting in a huge trade deficit.
"For both our countries development is top priority. We share the same developmental goals, same developmental philosphies," President Xi earlier told reporters.
"We are the two largest developing economies, and two biggest markets. In an increasingly multipolar world our strategic and economic ties are important. Together we can bring prosperity to 2.5 billion people of Asia and opportunities to rest of the world."
The country leaders also agreed to resolve an ongoing border dispute between China and India quickly and demarcate the Line of Actual Control.