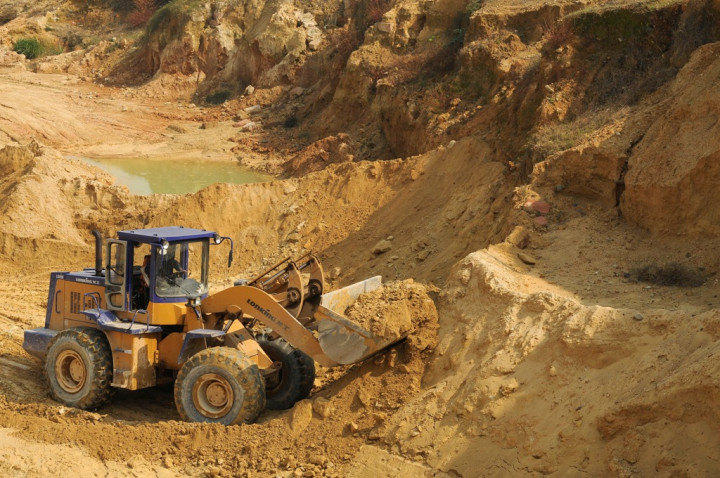 China, which controls 90% of the global rare earths market, could introduce taxes and regulations for rare earths mining and exports later this year, as part of its pollution clean-up drive.
The moves will drive prices higher, but will also boost prospects for several global projects that aim to reduce the world's dependency on the leading supplier of rare earths.
Rare earths are a group of 17 rare metallic elements highly essential to manufacture hi-tech goods including consumer electronics, advanced medical equipment and military hardware.
Some 18 firms are looking to start production outside China by 2020 and the combined development costs in their projects hovers at about $12bn (£7.2bn, €8.8bn), according to Bloomberg calculations based on Euro Pacific figures.
Sydney-based Lynas has pumped in some A$1bn on a rare earths processing factory in Malaysia, while US-based Molycorp has invested in a mine in the Mojave Desert.
Other firms such as UCore Rare Metals, Namibia Rare Earths, and Hastings Rare Metals are also targeting projects outside China.
"Higher prices may spur the development of overseas rare earths' mining projects," Chen Huan, a rare earth analyst with Beijing Antaike Information Development told Bloomberg.
Huan said prices could rise over 20% once the new Chinese rules take effect.
"[Beijing is] clamping down on illegal production, [has] environmental concerns and there are countries which require rare earths who don't particularly want to be beholden to China," said Kevin Schultz, deputy chairman of Northern Minerals, which has invested in the Browns Range project in Australia.
"There's an opportunity," Schultz told the news agency.
Possible new measures in China could include a value tax on producers, according to a 21 May report in the China Daily.
In addition, Chinese exporters may be ordered to obtain environmental compliance certificates.
China began considering the introduction of export taxes on rare earths two months after a WTO ruling said it had violated international trade rules regarding its imposed measures on rare earths exports. China cut exports in 2010.