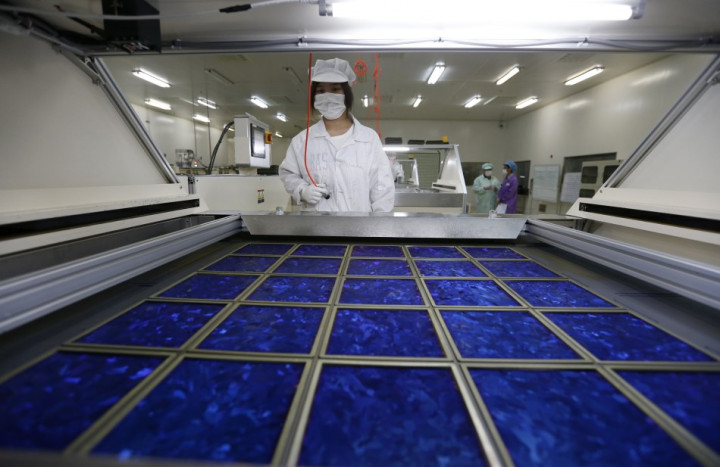 China's manufacturing sector hardly expanded in September, according to two surveys, suggesting that a recent recovery in factory activity in the world's second largest economy could be losing momentum.
The government's Manufacturing Purchasing Managers' Index (PMI) showed a final reading of 51.1 for the month from August's 51.0. The latest reading fell below economists' expectations of an increase to 51.5, which would have been the highest in 17 months, reported Reuters.
HSBC's September PMI reading inched up to 50.2, from 50.1 in August. The September reading was the highest in five months but was below the preliminary reading of 51.2.
Small firms fared worse than larger manufacturers amid weak demand and excess capacity.
According to official data, the sub-index for small firms dropped to 48.4, from 48.8 in August, while that for large companies rose to 52.1, from 51.8 in the previous month.
The overall new orders sub-index rose to 52.8 in September, from 52.4 in August. In particular, export orders rose to 50.7 from 50.2.
"Although overall manufacturing is stable, development is not balanced," said Zhao Qinghe, senior statistician at China's statistics office in a comment accompanying the PMI.
"The trend towards improvement for large and medium companies is consolidating, but small companies face difficulties," he said, noting overcapacity and weak demand.
"The question is how sustainable is the recovery. We are still cautious, we see the recovery peaking in Q3 and slowing in Q4 on a sequential basis," Haibin Zhu, chief China economist for JPMorgan in Hong Kong said.
Policy Boost for Businesses
Beijing has announced measures to reduce red tape countrywide and implemented a series of market reforms to boost economic growth, which is expected to hit a 23-year low this year.
China has already scrapped business and value-added taxes for six million small firms, cut red tape for importers and exporters, simplified foreign exchange rules for the services industry and allowed small companies to issue more bonds.
The country's central bank pledged to improve the financial environment to make it easier for small businesses to access funds.
China is also looking to help mid-size private enterprises by simplifying customs clearance procedures, reducing operational fees and facilitating exports.