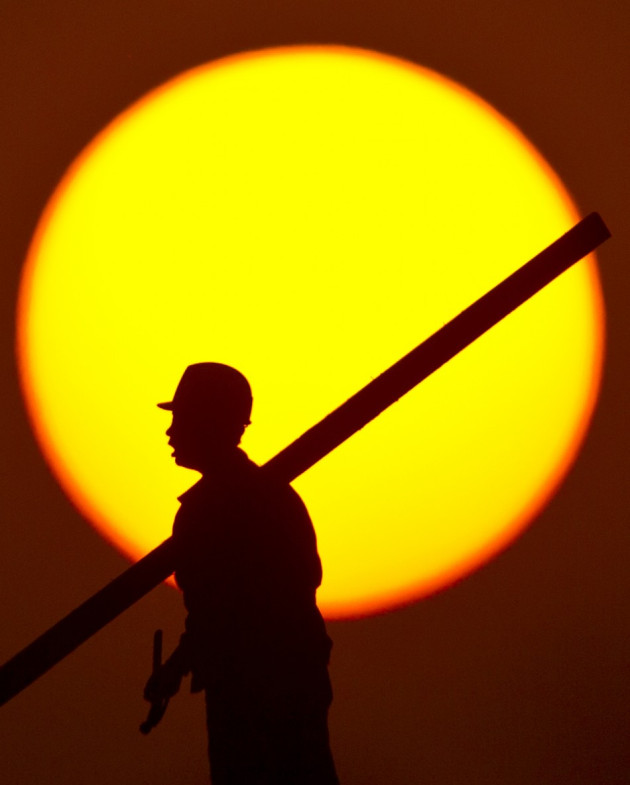 China's manufacturing expanded to a 13-month high in November, according to a private-sector survey, increasing hopes of growth in the world's second largest economy.
According to the HSBC Purchasing Managers' Index (PMI), growth in the manufacturing sector rose to 50.5 in the month from 49.5 in the previous, moving into the expansionary territory for the first time since October 2011.
The data, compiled from a survey of 420 manufacturing firms in the country, is considered a barometer of the sector. A reading above 50 marks growth.
China's official PMI, released by the National Bureau of Statistics over the weekend, had shown that the manufacturing index for November hit a seven-month high of 50.6 from 50.2 in the previous month. Growth in construction services was the major contributor to the better figures.
The official service-sector PMI too showed improvement, gaining to 55.6 in November from 55.5 in October.
"This confirms the Chinese economy continues to recover gradually," said Qu Hongbin, HSBC's Chief Economist for Greater China.
"We expect GDP growth to rebound modestly to around 8 percent in the fourth quarter as the easing measures continue to filter through."
But analysts suggest that the improved data is mainly due to the government's spending efforts to boost the economy. In September, the government had approved a $150bn (£94bn) spending package to boost roads and infrastructure projects.
"The improving numbers are mostly because of government investment," Dong Xian'an, economist with Peking First Advisory told Reuters.
"From the second quarter the government has unleashed a lot of projects, and that has started to be felt in the economy, but it's not a very healthy recovery yet."
China's economy is seen to have advanced since September, as a slew of indicators, including industrial output and retail sales, have shown improvement. The country's economic growth had slowed to 7.4 percent in the third quarter, but is widely expected to pick-up in the final quarter of the fiscal year.