Stock markets in mainland China went into a trading halt for the second time this week following a dramatic plunge in share prices. Trading in Shanghai and Shenzhen — the country's two biggest stock exchanges — was suspended for the day on 7 January after the CSI 300 index of the 300 biggest Chinese companies slumped 7.2% in early trade.
The trade halt was triggered by the so-called "circuit breaker" system introduced in the New Year by Beijing to clamp down on erratic trading. Under the system, trading is suspended for a period of 15 minutes if the CSI 300 index rises or falls 5% in a single session. If the index moves 7% one way or the other, trading is suspended for the rest of the day.
The CSI 300 hit the 5% threshold moments after the opening, prompting a 15-minute trading freeze. It continued to fall after trading resumed and hit the 7% mark soon after, causing markets to shut for the day.
This is the second time the circuit breaker has been triggered this week — trading was halted in similar circumstances on 4 January — and raises serious concerns over the health of China's economy.
Yuan move
The benchmark Shanghai Composite Index closed the session 7.3% lower at 3,115.89 points, while the Shenzhen Composite sank 8.4% to 1,955.88.
Analysts said the slump was prompted by the Chinese central bank's surprise devaluation of the yuan by 0.5% against the US dollar on 6 January, which took the currency to its lowest level in more than five years.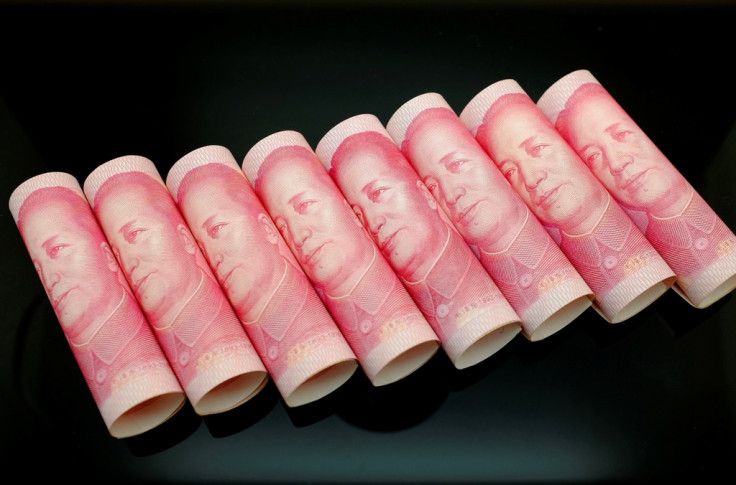 "As long as markets continue to hold the view that China is inclined to devalue the yuan further, we will see worries of lesser purchasing ability from China as well as fears that other economies may start weakening their currencies, sprouting a currency war," said Bernard Aw, a market analyst at trading firm IG in Singapore.
Meanwhile, shares in Hong Kong followed the mainland, with the Hang Seng down by 2.3% at 20,509.39 points. Asia's biggest stock index, the Nikkei 225, fell 1.8% to 17,867.04, while South Korea's KOSPI was down by 1% at 1905.55 — a day after rival North Korea conducted a nuclear test.