Asian markets in red following weak China data and yuan devaluation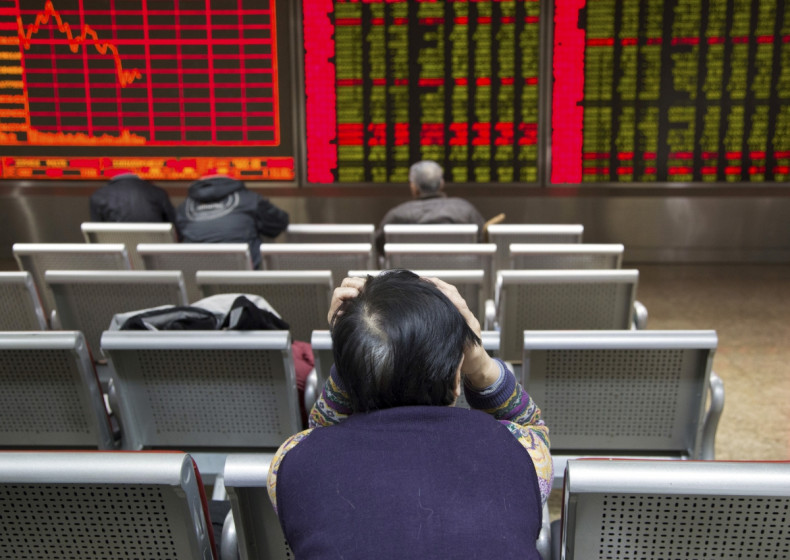 Stock markets across Asia were trading lower for the day. The downtrend was led by a sell-off in China where investors reacted negatively to weak data and further devaluation of the yuan.
China's Purchasing Managers' Index (PMI), an official measure of factory activity in the country, was at 49.7 in December. Though this is in line with market expectations, a reading below 50 indicates a contraction in activity on a monthly basis. However, the official non-manufacturing PMI for December was at 54.4, up from November's 53.6.
The Caixin December manufacturing PMI was at 48.2, down from November's 48.6. This PMI focuses on smaller and medium-sized companies, which are not covered by official data. This is a closely watched index that gives a measure of the nationwide manufacturing activity.
Adding to these woes, the People's Bank of China fixed the yuan at a 4-1/2-year low.
While Australia's S&P/ASX 200 closed 0.48% lower at 5,270.50, China's Shanghai Composite Index was trading 6.85% lower at 3,296.66 and Hong Kong's Hang Seng Index was down 2.87% at 21,285.92.
South Korea's KOSPI was trading lower by 1.68% at 1,928.32; India's CNX Nifty was down 1.40% at 7,851.60 and Japan's Nikkei 225 dipped 3.1% at 18,443.05.
Ross Koesterich, CIO at BlackRock said: "While fiscal support has helped slow the rate of economic deceleration, China needs to balance the need for stimulus with the reality of the unsustainable buildup in debt. This will continue to limit the scope for stimulus, and suggests further economic deceleration in 2016."
Among commodities, oil prices rebounded in Asian trading hours following geopolitical tensions in the Middle East following Saudi Arabia's execution of a prominent Shi'ite Muslim cleric, leading to Riyadh cutting its ties with Iran.
While WTI crude oil was trading 2.08% higher at $37.81 a barrel, Brent crude was up 2.41% at $38.18 a barrel.
More about Asian markets