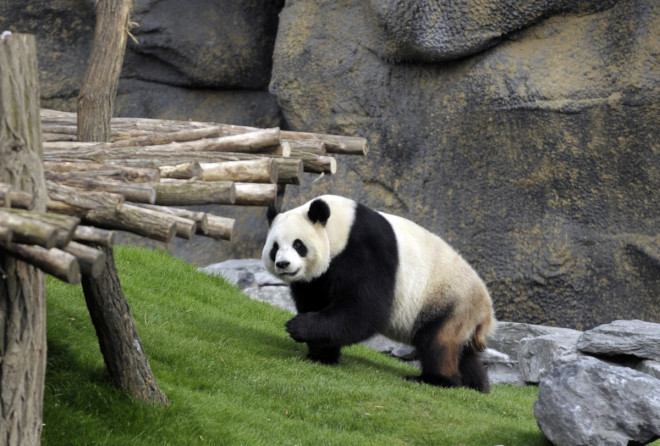 China's President Xi Jinping is using two pandas, Xing Hui and Hao Hao, to foster better relations with the West in a bid to secure a free trade deal.
China has a long history of using pandas as diplomatic tools and Xi plans to soften the European Union's opposition to its proposed multi-billion euro free trade deal.
"Our common interests far outweigh our differences," said China's ambassador to the EU, Yang Yanyi.
"We need to explore ways to deepen our partnership. We should look at the broader picture. It will eventually benefit not only China but Europe."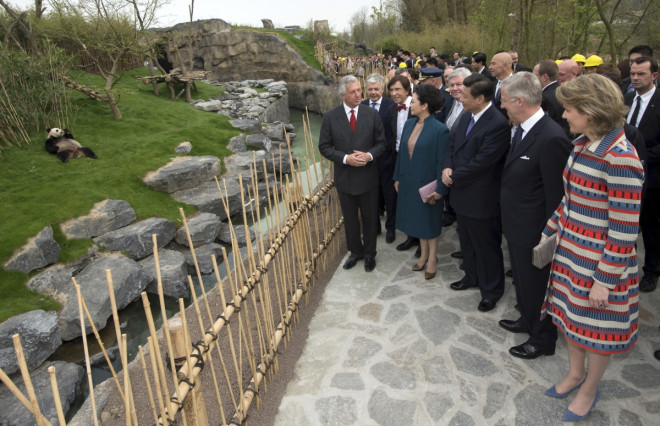 Last month, China loaned Xing Hui and Hao Hao to Belgium for a wildlife park near Brussels.
Xi greeted the two pandas with Eric Domb, CEO of Pairi Daiza Zoo, Belgium's King Philippe, Queen Mathilde, China's President Xi Jinping's wife Peng Liyuan during an official ceremony in Brugelette 30 March 2014.
Xi will also become the first leader to visit the EU's headquarters since Brussels established ties with Beijing four decades ago.
China is the EU's most important trading partner behind the US as trade between the two has doubled since 2003 to more than €1bn (£827m, $1.4bn) a day.
However, the EU has resisted pressure to boost relations with a free trade deal after a series of damaging trade rows which have led to threats of millions of euros worth of new duties.
Officials believe that China is unfairly crushing competition by granting state-owned companies massive subsidies which allow them to undercut foreign firms.