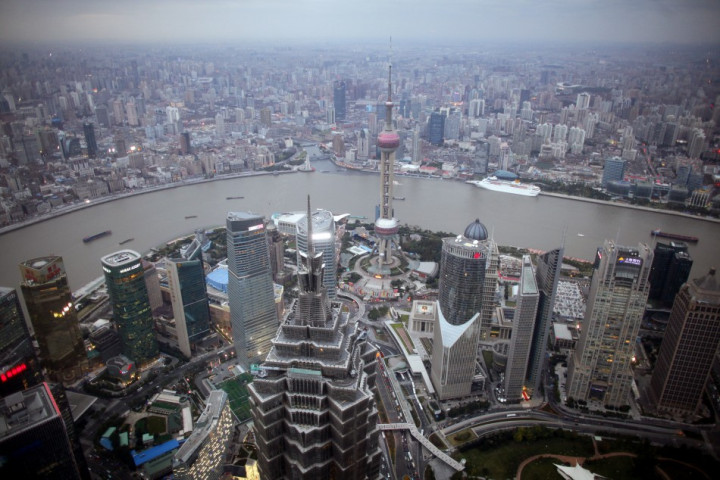 China's service-sector activity expanded in November but at a slower pace, suggests the HSBC China Services Purchasing Managers' Index (PMI), a measure of service-sector activity across the nation.
The services PMI fell to 52.1 in November from 53.5 recorded for October, a second straight month of decline, indicating slow pace of growth in the world's second largest economy.
However, the data indicates that China's service-sector is still expanding as a reading above 50 indicates expansion while that of below 50 points to a contraction.
"Despite the moderating growth of services activities in November, services providers hired more workers and became more optimistic on future outlook," said Qu Hongbin, HSBC's chief economist for Greater China.
"Services sectors' performance is likely to get a lift from the recovering manufacturing growth, as the filtering-though of policy easing is likely to boost domestic demand in the coming months".
Earlier, data from both HSBC Purchasing Managers' Index and China official PMI showed growth in the manufacturing sector in November. According to the HSBC Purchasing Managers' Index (PMI), Chinese manufacturing sector rose to 50.5 in the month from 49.5 in the previous, moving into the expansionary territory for the first time since October 2011.
Meanwhile, China's official PMI, released by the National Bureau of Statistics over the weekend, had shown that the manufacturing index for November hit a seven-month high of 50.6 from 50.2 in the previous month.
"Both sectors indicated a higher level of activity in November, the first time both sectors have simultaneously expanded since July. Production increased in the manufacturing sector for the first time in four months and at a modest pace. Meanwhile, service sector activity continued to rise, but at a slower pace," said Markit.
HSBC's China Services PMI includes data compiled from the responses of purchasing executives of over 400 private-sector companies.