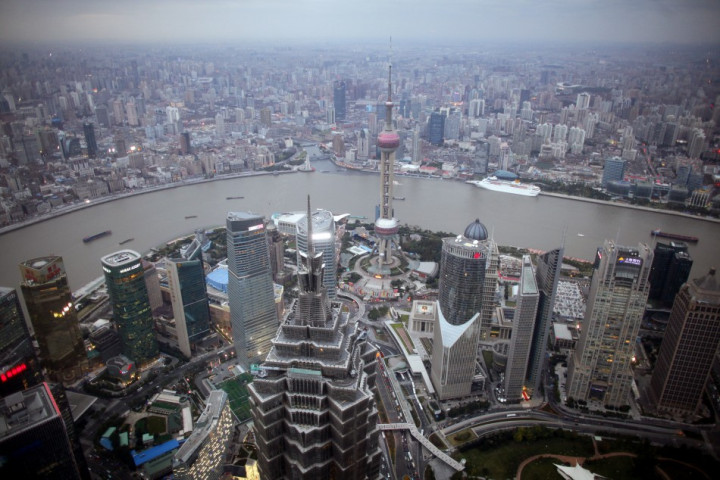 China's services sector growth has accelerated in December, at its fastest pace in four months, indicating an economy's recovery that has already been backed by the manufacturing sector.
The National Bureau of Statistics (NBS) has revealed that the Purchasing Managers Index (PMI) of the non-manufacturing sector rose to 56.1 in December from 55.6 in November. A reading above 50 indicates expansion in non-manufacturing activity from the previous month.
Two PMIs on the manufacturing sector from the government and HSBC earlier indicated that the world's second-largest economy is showing signs of economic recovery towards the end of 2012, following seven consecutive quarters of slowdown. Gross Domestic Product (GDP) growth rate was 7.4 percent in the third quarter, slowest pace in three years.
The non-manufacturing PMI is based on a survey of about 1,200 companies in 27 industries, including retail, aviation and software as well as real estate and construction.
Most of the sub-indices such as new orders, new export orders and employment experienced gains during the month and stayed above the critical point of 50. The sub-indices for business activity expectations and in-hand orders are expected to have either stayed unchanged or dropped from the previous month.
NBS noted that a jump in construction services in December to 61.9 from 61.3 in November, which more than offset a decline in industries including transport, helped the growth during the month.
China's fast-growing services sector has generated 43 percent of GDP in 2010 and provided nearly 36 percent of new jobs by 2011. The growth in service sector is primarily due to the urbanisation in the country, which prompted a majority of Chinese people to live and work in cities rather than the countryside.
Other recently-released economic data, including industrial production, retail sales, home prices and fixed asset investment, also support the recovery in the economy.
Analysts are bullish on China's prospects for the first half of 2013, while they called for more caution in the second half.
"Headline GDP and industrial earnings growth may peak in 1H and slow in 2H, while CPI inflation could accelerate in 2H and even hit the 3.5 percent government inflation target. Home prices may rise faster in spring 2013 and trigger a new round of concern on stricter tightening in 2H," said Bank of America Merrill Lynch Global Research analyst Tiffany Chen.
"For 2013, China could set 7.5 percent GDP growth target, 3.5 percent CPI inflation target and 13.0% M2 growth target. Policy will remain supportive of growth, but will be marginally tightened towards end-2013 on concerns of rising inflation, rising home prices and financial system risks."