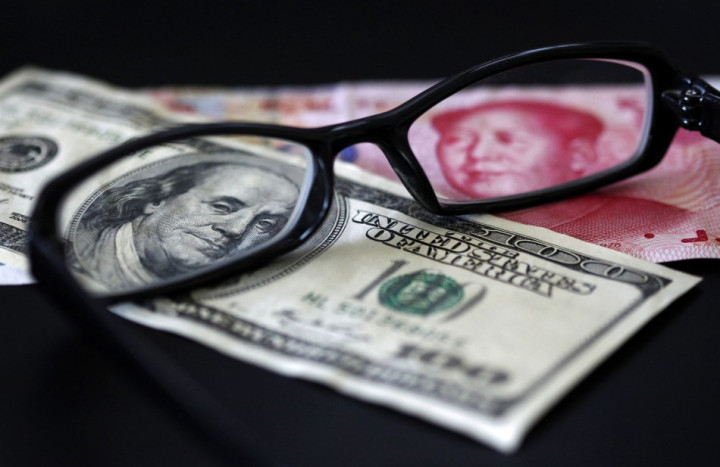 Foreign Direct Investment (FDI) into China slumped to its lowest level in more than two years, but the country said this cannot be linked to Beijing's corruption or competition law investigations of foreign firms.
Not including investment in financial sectors, FDI declined 16.95% to $7.81bn (£4.7bn, €5.8bn) in July - the lowest since July 2012 when it was $7.58bn, according to the commerce ministry.
During the first seven months of 2014, FDI declined 0.35% to $71.14bn from the same period last year.
Investment from Japan plunged 45.4% to $2.83bn in the first seven months, as territorial disputes between the countries impacted investor morale. Direct investment from the EU declined 17.5% to $3.83bn, and from the US it declined 17.4% to $1.81bn.
However, South Korean investment rose 34.6% to $2.92bn and British investment surged 61.2% to $730m.
China has recently launched investigations into a number of sectors including pharmaceutical, automotive, baby milk and technology for alleged monopoly, price fixing and corruption.
Recently luxury car brand Mercedes-Benz was accused of breaking anti-monopoly laws in China by manipulating prices for after-sales services in the country.
The country imposed fines on milk powder companies including Mead Johnson Nutrition Co and Danone SA, alleging breach of its anti-monopoly laws.
In the technology sector, China has launched a probe into Microsoft over anti-trust claims. In addition, regulators recently accused US chipmaker Qualcomm of having a monopoly in the China market.
Pharmaceutical companies including GlaxoSmithKline are facing probe in the country over alleged corruption and price fixing.
The probes have raised concerns among foreign investors that the country is wilfully targeting foreign firms operating there.
However, the government denied any connection between the investigations and the fall in FDI.
"It is only normal that there is volatility of FDI in individual months when China steps up efforts to balance the economic structure," commerce ministry spokesman Shen Danyang said.
"It is not sufficient enough to reflect the general trend. It must not be linked to the anti-monopoly probes into some foreign invested companies or be associated with other baseless speculations."
"All market players should operate their business according to the law," he added. "They should be punished according to the law and be subject to appropriate legal penalties if they violate the law."