Beijing has issued its first ever red alert, the highest of its four-colour warning system for air pollution. As of 3pm (7am GMT) on 8 December, the readings of PM 2.5 (particulate matter with a diameter of 2.5 micrometers) soared above 300. Beijing's environmental protection bureau defines heavy pollution as anything above 200. At levels higher than 300, residents are encouraged to remain indoors. A grey soupy haze shrouded Beijing's landmarks. Factory suspensions and several other restrictions will seek to reduce the dust and other particulate matter in the city of 22.5m people.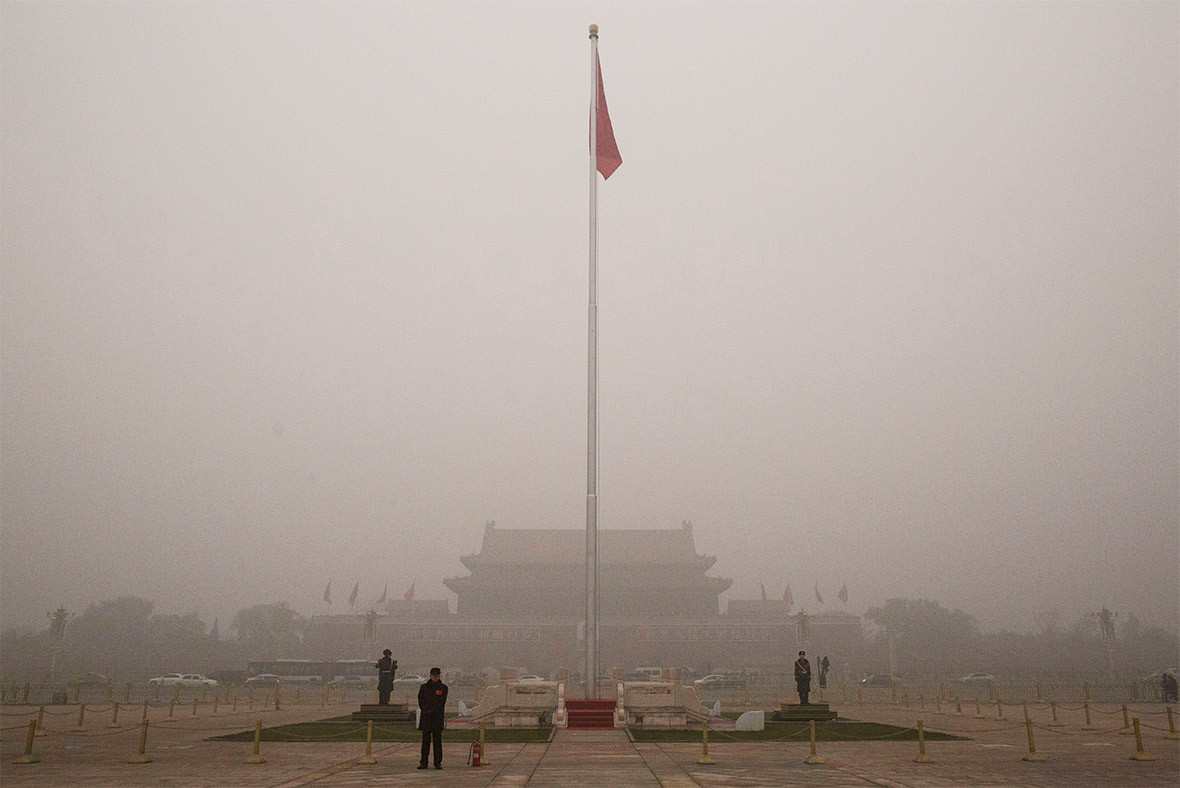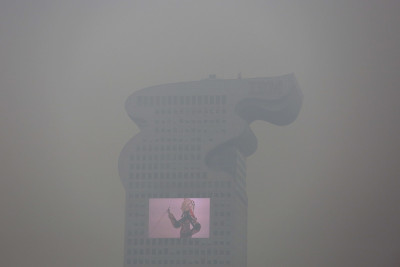 Most of the smog is blamed on coal-fired power stations, along with vehicle emissions, construction and factory work. The Beijing city government has ordered all outdoor construction work to stop on red alert days, and urged schools to close. The notice, issued after days of heavy smog last week, also puts traffic restrictions on certain types of vehicles. Use of a car is restricted to every other day depending on its licence plate, and officials planned to deploy extra subway trains and buses to compensate. Some businesses closed and others said employees could work from home.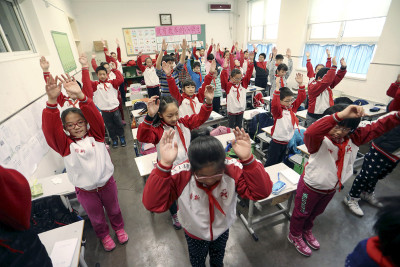 Face masks have become a routine cold-weather accessory, along with hats and gloves, with many making a fashion statement while filtering out the pollution. Masks with patterns, textures, logos, messages and cutesy animals bring some colour to the grey haze. Air purifying machines have become an increasingly common household necessity in a city that even on normal days is one of the world's most polluted.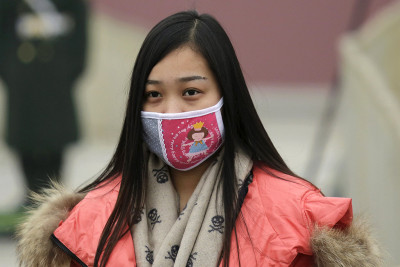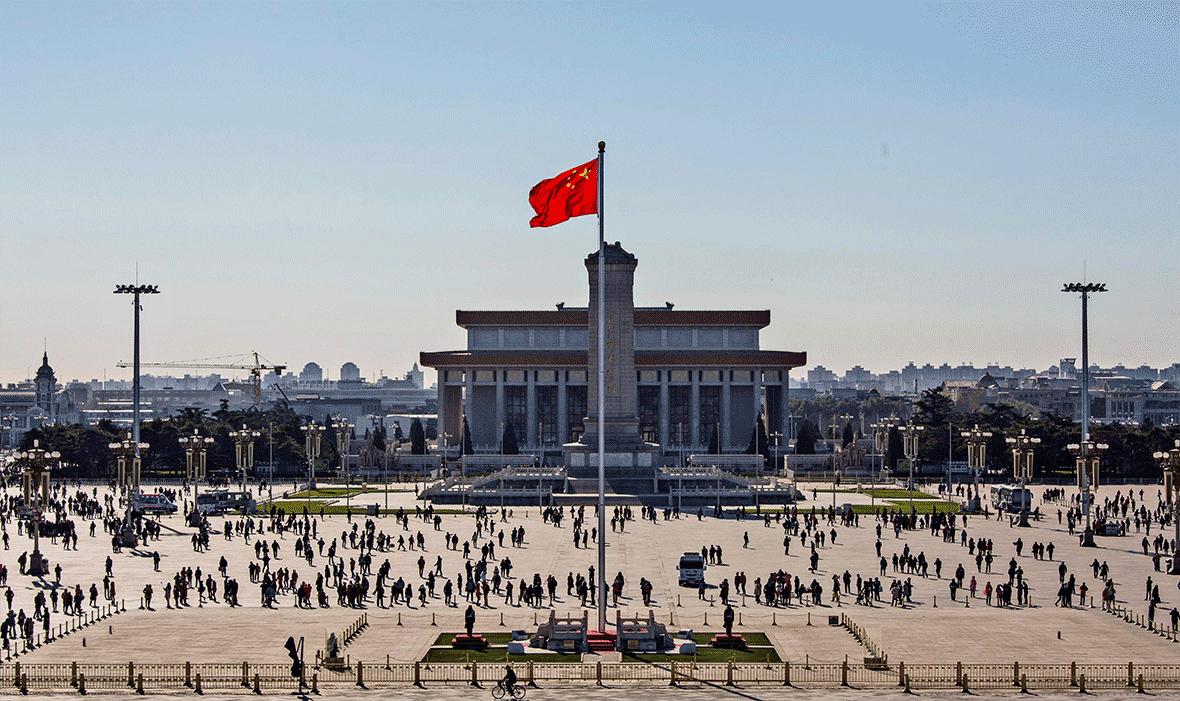 Although Beijing has seen smog at much worse levels, the latest bout of pollution was the first to trigger a red alert under a two-year-old system that requires a forecast of at least 72 hours of consecutive high pollution. The looming smog underscores the challenge facing the government as it battles pollution caused by the coal-burning power industry, and will raise questions at the Paris talks about its ability to clean up its economy and environment.