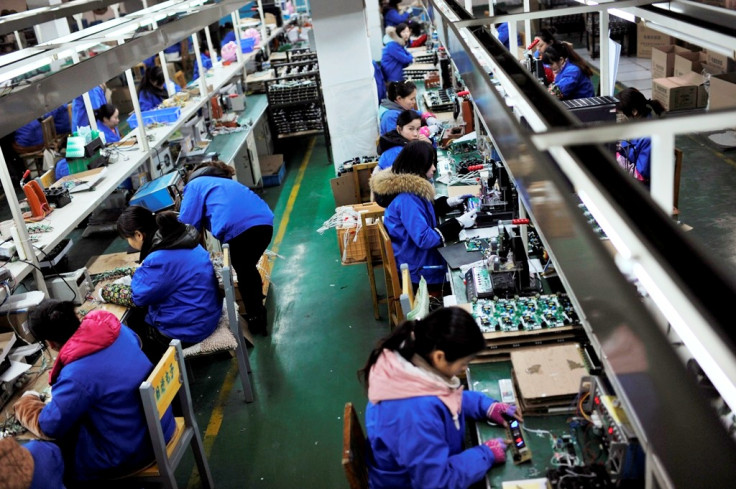 Profits earned by China's factory grew at their weakest rate in two years in 2014 as economic growth in the world's second largest economy slipped to a 24-year low.
Profits for large Chinese industrial firms rose 3.3% in 2014 from the preceding year, government data showed on 27 January, marking the slowest rate of growth seen since November 2012.
China's vast industrial sector, which has traditionally driven growth, faces downward pressure, the country's Ministry of Industry and Information Technology said on 27 January.
Mao Weiming, a vice minister at China's Ministry of Industry and Information Technology, said separately that the slowdown could last some time.
Mao said: "As the economy enters a 'new normal', the industrial sector faces increased downward pressures, unreasonable structures, [and] weak innovation capability."
'New normal'
Chinese lawmakers have been heralding a "new normal" in the maturing Chinese economy as they attempt to steer the country towards slower but better-quality growth.
Last week, a private survey showed China's manufacturing growth stalled for the second successive month in January, as firms cut prices further to attract new business.
China's banking regulator said last week that lenders were also feeling the pinch of the slowdown, with the bad debt ratio climbing to a five-year high of 1.6% at the end of 2014.
'Zombie' factories
In December alone, factory profits shrank 8%, the worst performance seen in at least a year, according to data from the National Bureau of Statistics.
A December 28 Financial Times article referred to "zombie" factories burdened by debt but being propped up by the Communist regime.
Meanwhile, Chinese media reported in December that nine large steel mills had suspended production but were not allowed to declare bankruptcy.
China's economy expanded by 7.4% last year, hit by cooling investment, factory activity and a dull property market.
2014's growth level was not seen since 1990 when the nation was hit by sanctions after the Tiananmen Square crackdown.