China's manufacturing activity plunges to lowest level in 3 years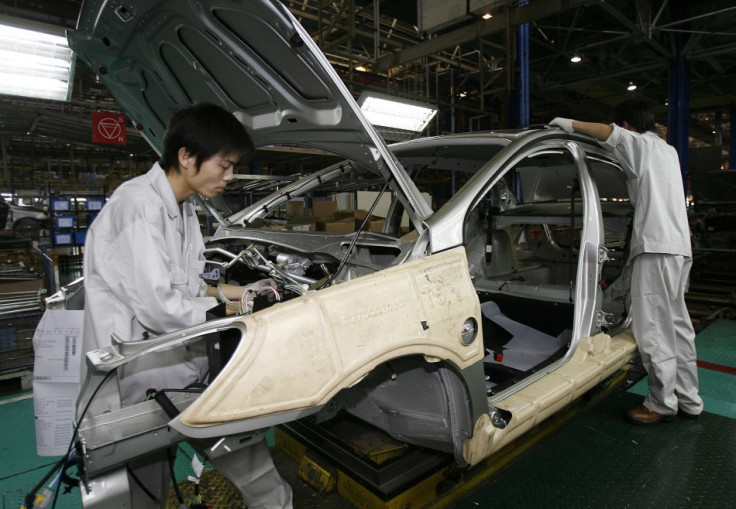 China's manufacturing sector contracted to the lowest level in three years, indicating the need for further stimulus to revive the economy from a growth slowdown.
The Caixin/Markit final purchasing managers' index (PMI) declined to 47.8 in July from 49.4 in June – the sharpest deterioration in the health of the sector since July 2013. In addition, the reading represents the lowest level of the index since August 2012, when it was 47.6.
The PMI was further revised down from the flash reading of 48.2, and fell short of market expectations of 48.3. A reading below 50 indicates contraction in the sector.
China's official manufacturing PMI, the bellwether of large industrial firms in the country, inched down to 50.0 in July, from 50.2 in the prior month.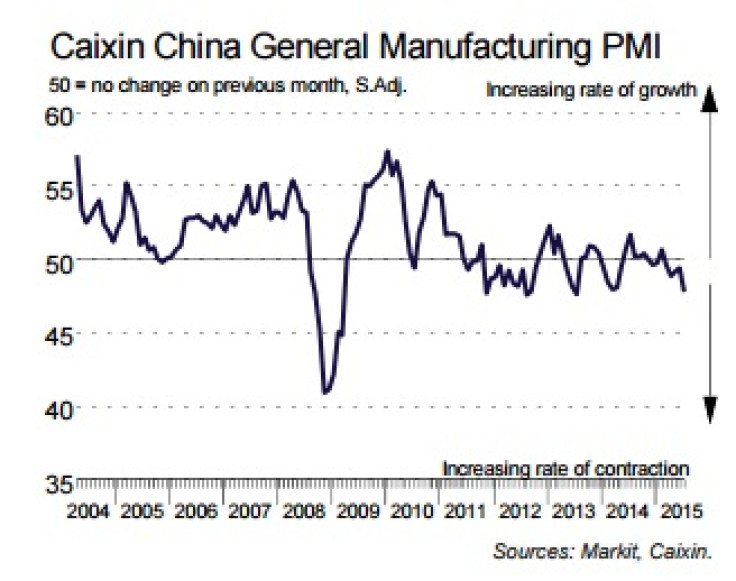 "Renewed falls in both total new work and new export orders led manufacturers to cut production at the fastest rate since November 2011," Markit said in a statement, detailing the decline.
"Softer client demand and reduced output requirements contributed to further job shedding and lower purchasing activity, with the latter declining at the sharpest rate since January 2012."
Meanwhile, the sector continued to face intense deflationary pressures, with both input costs and output charges declining in July and at faster rates than in the previous month.
The softer index reading would add pressure on Chinese authorities to ease policies in favour of economic growth.
Having recorded double-digit growth rates for about two decades, China's economy has been showing signs of a slowdown in recent years.
In order to stabilise the economy, policymakers have introduced a number of measures. In June, the People's Bank of China (PBoC) cut interest rates and the reserve requirement ratio (RRR) for some lenders to spur growth.
Chinese stock markets have been in turmoil in recent weeks due to a panic selling that pulled down the main equity index by 24% from its 52-year high. Nevertheless, the stock markets have stabilised following a series of government measures.
The Asian Development Bank earlier said China's growth would moderate to 7.0% in 2015 and 6.8% in 2016, compared to March estimates of 7.2% and 7.0%, respectively.
© Copyright IBTimes 2023. All rights reserved.