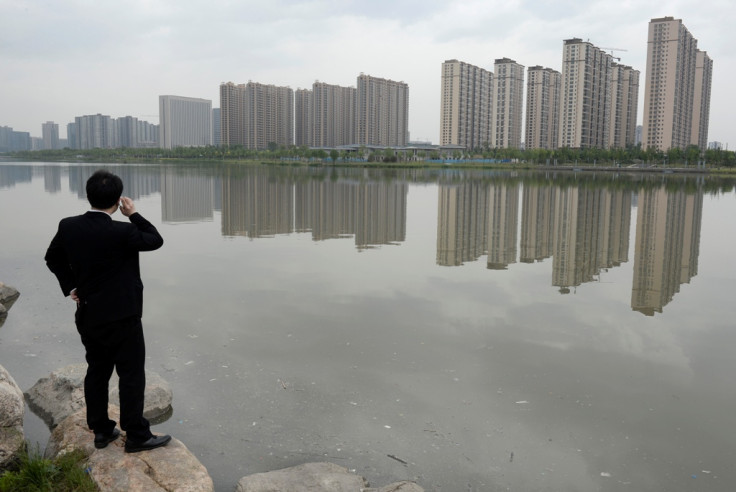 China's home prices were slightly lower in May over April amid weak sales, suggesting that the nation's realty market is cooling off and that buyers in the world's second largest economy are holding off purchases despite Beijing's efforts to revive sales.
A survey by China Real Estate Index System (CREIS) showed average prices in the 100 biggest cities fell 0.32% in May from April, the first drop in nearly two years.
A separate survey by realty services firm E-House China Holdings showed prices of new homes in 288 cities fell 0.03% in May from April, logging the second straight month-on-month drop.
On an annual basis, home prices rose 5.8% in May, but the reading was lower than the 6.9% rise in April, and marked the seventh straight month of slowing annual property inflation.
Meanwhile, CREIS said home prices rose 7.8% in May, easing from a 9.1% gain in April.
Local governments have eased restrictions on home buying, but potential buyers are delaying purchases amid an oversupply situation in several Chinese cities.
Slower growth in disposable income against a backdrop of an economic downturn may have fuelled the wait-and-watch sentiment among home buyers.
The property sector directly affects 40 other industries and the central bank in early May ordered commercial banks to provide more credit to first-time home buyers and prioritise the issuing of mortgages.
Government data for April showed that home prices growth slowed to a near one-year low.
Sales Drop
Home sales in China have dropped by some 10% in the first four months of the year, when compared with the year-ago period.
Construction starts for housing have tanked 24.5% over the same period.
The per capita disposable income of urban households in China increased 9.7% in 2013, compared with a 12.6% gain in 2012, according to official data.