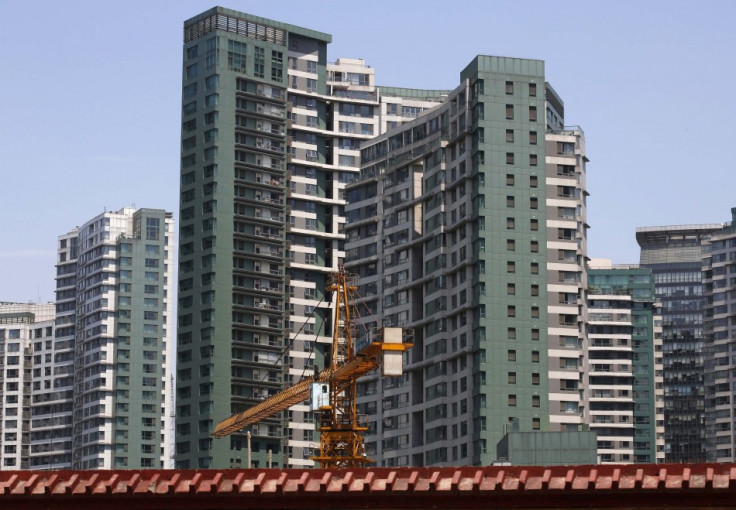 The latest round of property cooling measures adopted by the Chinese government is yet to impact the country's housing market, as official data revealed that prices rose further in almost all major cities.
The National Bureau of Statistics (NBS) said that home prices increased in 69 of the 70 cities tracked by it in May compared to a year earlier. With a 3.6% year-on-year drop in home prices, Wenzhou bucked the general trend.
On a year-over-year basis, prices surged 11.8% in Beijing and 10.2% in Shanghai. Guangzhou witnessed the biggest jump in home prices in May, rising 15.3% from May 2012. The three cities posted their biggest gains in May since at least January 2011.
On a monthly basis, prices increased in 65 cities, declined in three cities and were flat in two, according to NBS.
In March, the Chinese government launched a three-year campaign to cool home prices in the country. The measures include widening property tax trials outside Shanghai and Chongqing and controlling finance to property developers.
The rise in prices is expected to have come from local governments' reluctance to enforce policies aimed at cooling the housing market, according to Zhang Zhiwei, Hong Kong-based chief China economist at Nomura Holdings.
The property price increases limit the country's ability to cut interest rates further to counter an economic slowdown that showed signs of deepening in May. In the first quarter, China's economy grew 7.7%, less than the 8% growth expected by economists.
"The government is in a dilemma right now. It's difficult for China to tighten the property market, while it also needs to bolster the economy, which has a strong reliance on property," Zhang was quoted by Bloomberg.
The rising prices are also increasing the risk of a bubble in the property market, according to analysts.
While others are of the opinion that China should go for further rate cuts, despite the rising property prices, as its inflationary pressures have eased significantly and domestic demand remains weak.
"Many are concerned that the booming property market will constrain the PBoC's ability to cut rates. We believe the concern is a spurious one as there is no relationship between nominal interest rates and China's property prices," said economists at ANZ Research.
The large capital inflows to China are fuelling the property bubble in the country, according to ANZ.
"We don't think a policy rate cut will trigger more speculation in the real estate sector. To the contrary, we believe cutting interest rates will reduce the incentive for capital inflows. This policy could be made even more effective if the RMB exchange rate is allowed two way fluctuations," the economists added.