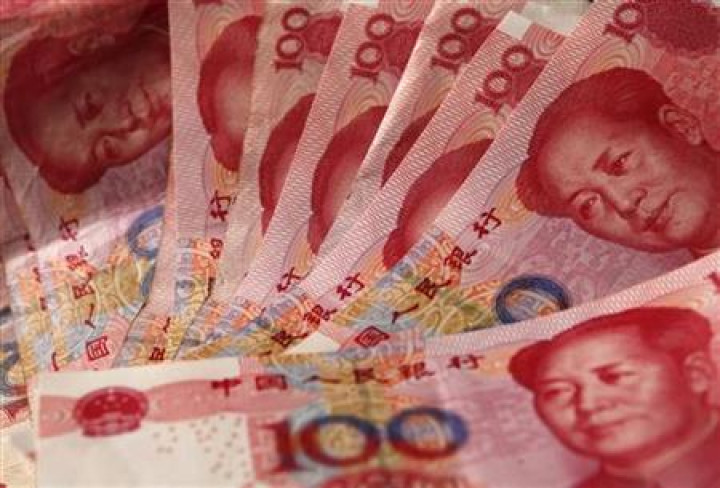 The Chinese currency has risen to a new seven-month high amid reports that the UK government has started a roadshow to promote the sale of its upcoming yuan-denominated bonds.
The USD/CNY had slipped below 6.1267, the support it held for about a month, on Monday itself. It added to the losses on Tuesday and traded as low as 6.1231, its lowest since 10 March.
"The British government has started a roadshow to promote its upcoming yuan-denominated sovereign bond sale," according to Xinhua.
On 9 October, the UK government announced it has begun the process of issuing the world's first non-Chinese sovereign bond in the Chinese currency, the renminbi (RMB).
Britain had also appointed three major banks to help deliver the planned sale of the bonds: The Bank of China, HSBC and Standard Chartered.
The UK intends to use the proceeds of the bond issue to finance the nation's reserves. Currently, Britain only holds reserves in US dollars, euros, yen and Canadian dollars, so a British RMB sovereign bond signals the RMB's potential as a future reserve currency, a UK government press release stated.
The Xinhua report noted that the yuan has become the seventh most traded currency in the world.
China Data
China's trade balance has dwindled to $31.00bn in September from $49.83 in the previous month, as imports were much stronger than exports. Analysts were expecting a moderate drop to $41.00bn.
Now the market is waiting for the Chinese consumer and producer price inflation data, due on Wednesday. The new loans data is also scheduled for the same day.
The consensus is for the CPI inflation to slow to 1.7% from 2% in August, on a year-on-year basis. At the same time, the market predicts that China's factory gate deflation will quicken to 1.6% from 1.2%.
The forecast for September new yuan loans is an increase to 730bn from 702.5bn in August.
USD/CNY Technical Analysis
As per the daily chart on Tuesday, the pair has broken below the 61.8% Fibonacci retracement line which it held as a support for about month and is now testing a weak support of 6.1220.
What comes next on the downside is 6.1128 before a much stronger line of 6.0900. A break of that will open the doors to 6.0407, the January low, though 6.0700 and 6.0590 will act as intermediate support lines.
On the higher side, the 50% Fibonacci line at 6.1533 remains the key level, a break of which will significantly increase the likelihood of the resumption of the uptrend of the first four months of the year.
However, 6.1700 will also be a major resistance line ahead of 6.2000. A break of that will increase the possibility of a retest of the April high of 6.2673.