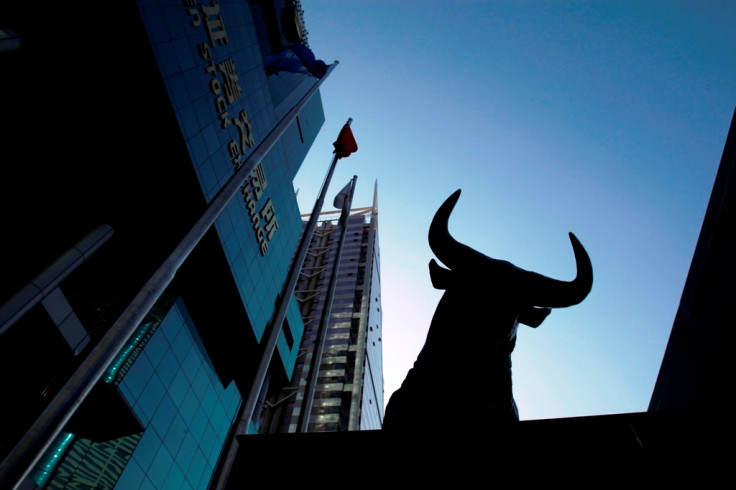 The dull performance of the stock trading link between Hong Kong and Shanghai could compel investors to resist getting excited about a planned connection to Shenzhen, China's third stock exchange.
The Shenzhen Composite share average, home to over 1,600 companies as against over 980 on the Shanghai Composite, has gained some 13.82% so far this year and some 41% over the past twelve months.
The Shenzhen bourse is the fourth-largest by turnover the world over. It logged an average turnover of over $495bn (£321bn, €435bn) a month in 2014, over twice that of the London Stock Exchange (LSE), according to the Financial Times.
Hong Kong's chief executive CY Leung has said he will communicate with central authorities about linking Hong Kong's stock exchange to Shenzhen's.
But market watchers believe investors will not make the same mistake twice, as the link that opened up Shanghai's stock market to international investors has struggled to match expectations.
Stephen Ma, a senior portfolio manager at LGM Investments, part of BMO Global Asset Management, which manages assets worth $280bn, told the Wall Street Journal that "investors won't make the same mistake twice."
Ma said that while the Shanghai-Hong Kong Stock Connect had worked well, "with Shenzhen, people will be a bit more lukewarm."
Meanwhile, Binay Chandgothia, a portfolio manager at Principal Global Investors, which manages assets worth $519.3bn, told the newspaper: "They have the benefit of experience.
"They can do this if they're serious about it and can do it faster than for Shanghai."
Poor show
The three-month old Shanghai-Hong Kong Stock Connect programme's operations have disappointed: net inflows to Shanghai stocks totalled 105.4bn yuan ($16.8bn), or a little over a third of the 300bn yuan allowed under the programme.
Earlier, fund managers told the WSJ that the rollout of the trading link between Hong Kong and Shanghai was too fast. They said the seven-month period to prepare for its debut was not long enough, with several details worked out only at the end.
Ghost Train
Just days after the Hong Kong-Shanghai link's 17 November debut, brokerage firm CLSA labelled it a "Ghost Train," a reference to the abandoned 2007 "Through Train" proposal to let mainland investors buy Hong Kong shares.
While CLSA analysts said it was too early to judge the sustainable level of trading through the trade link, they said usage had been dismal and that profit projections for Hong Kong's bourse may be lowered.
Marcus Liu, a Hong Kong-based analyst at CLSA, wrote back then: "While the bulls will point to rumors that many investors are waiting on the sidelines for now, the bears will point to the already huge visible fall in demand.
"Our expectations on Stock Connect are at the bottom end of consensus."