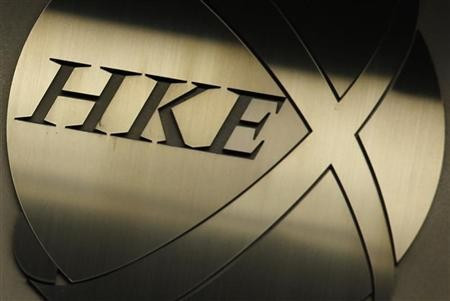 Shanghai and Hong Kong will link their stock exchanges on 17 November, according to regulators.
The link will grant foreign investors unprecedented access to China's mega stock market.
The Shanghai-Hong Kong Stock Connect will allow global institutional and retail investors to trade Shanghai "A" shares through the Hong Kong stock exchange, while the Chinese mainland investors will be able to trade Hong Kong "H" shares through the system for the first time.
Linking the two bourses will effectively create the world's third largest equity market with a $5.6tn (£3.5bn, €4.5bn) single market capitalisation, behind the New York Stock Exchange and Nasdaq and ahead of London and Tokyo, according to Allianz Global Investors.
However, statements from both the mainland and Hong Kong regulators did not clarify how equity purchases will be taxed. China imposes a 10% capital gains tax on non-resident investors buying equities, while Hong Kong imposes no tax.
Stock exchange operator Hong Kong Exchanges and Clearing (HKEx) said in a statement: "The list of Exchange and Clearing Participants that will participate in Stock Connect, the list of eligible stocks for Northbound trading and the list of stocks that will be eligible for Northbound margin trading on 17 November 2014 are available in the Stock Connect section of the HKEx website."
"As the registration process for Exchange Participants who have successfully completed the market rehearsals as China Connect Exchange Participants remains in progress, the participant list will be updated as more registrations are completed. The eligible stock lists will be updated daily."
HKEx Chief Executive Charles Li said in the statement: "The launch of Shanghai-Hong Kong Stock Connect will be a very significant breakthrough in the opening of China's capital markets for both domestic and international investors as well as a landmark in the internationalisation of Renminbi.
"This development is also a landmark in further consolidating HKEx as a global exchange leader in Asia, not as a competitor of, but in close collaboration and partnership with Chinese domestic securities and futures exchanges."