The world's largest annual human migration is underway. More than 2.8 billion trips will be made on China's transportation systems as people head home for the Lunar New Year. The country has more than 250 million migrant workers, and it is traditional for families to spend New Year together.
The Chinese government estimates this year's migration will entail 2.4 billion road trips, 295 million train journeys and 47.5 million voyages by air.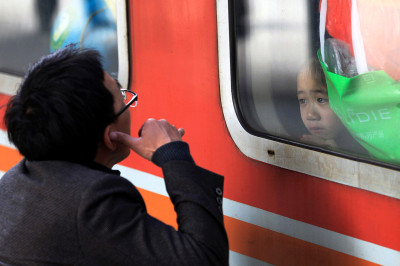 The Year of the Goat begins on 19 February. The 40-day Spring Festival travel season, known as 'Chunyun', started on 4 February and goes on until 16 March.