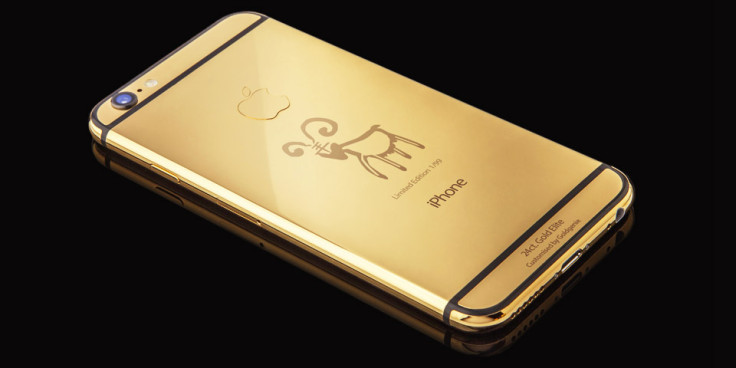 If Apple's iPhone 6 is simply not special enough for you, the good people at Goldgenie have the answer, in the shape of a limited edition iPhone 6 Elite model which comes sheathed in 24-carat gold and will feature a hand-painted Chinese goat symbol laser-etched on the rear to celebrate the Chinese Year of the Goat which begins in February.
Goldgenie has just 99 of these opulent iPhones available, with prices starting at £2,637 for the 64GB model, rising to £2,837 for the 128GB model.
"To mark the Chinese New Year 2015, Goldgenie are proud to present the Limited Edition Year of the Goat iPhone 6 Elite, which features our best selling iPhone luxuriously embellished in 24k gold and laser engraved with a hand-painted Chinese symbol of the Goat, thought to bring a gentle peaceful energy into the year ahead," the company's website boasts.
Those who order one will receive their purchase in a Cherry Oak-finished box.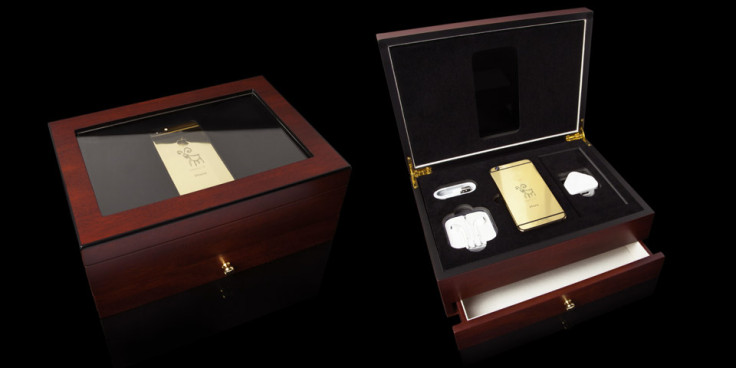 The Year of the Goat begins on 19 February with Chinese New Year, and the Goat characteristic is said to love peace and to be helpful and trusting, but yet also to be "clinging" and of a nature resistant to change.
Dragons
Goldgenie is a London-based company founded in 2007 specialising in gold-plating everything from iPhones and iPads to game controllers and consoles. It gained prominence after an appearance on BBC series Dragons' Den, receiving a £60,000 investment from James Caan.
The company says it counts "corporations such as BlackBerry, Aston Martin and Rolls Royce, and celebrities including Elton John, the Beckhams, Roman Abramovich and P. Diddy as loyal clients".
Goldgenie sells a range of gold-plated versions of the iPhone 6 and iPhone 6 Plus. Alongside the Year of the Goat version is the so-called Lucky 8 edition which is laser engraved with the Chinese symbol for eight. The number eight has a long-standing association with wealth and balance in Chinese culture and the company said this version "has seen high demand since its release in October 2014."
You can also order the iPhone 6 in 24-carat Gold, Rose Gold and Platinum Elite, as well as Swarovski crystal logo, Brilliance, and Supernova versions.