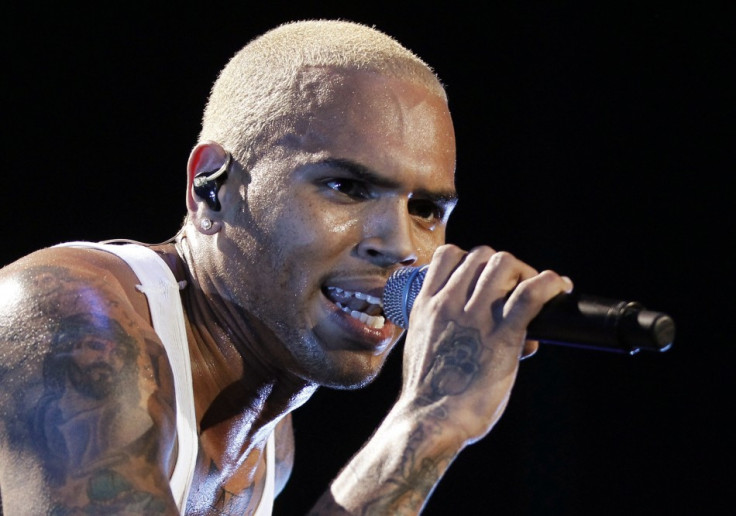 Chris Brown has closed down his Twitter account over claims that fans refuse to forgive and forget his 2009 assault on former girlfriend Rihanna.
The 21-year old singer took to the social networking site to blast fans who continue to link him to Rihanna and continue to discuss his assault on the songstress in the form of profanity bulging posts, before he eventually decided to throw in the towel altogether.
His 140 character long rant read : 'Don't say s- to anybody and everyone feels its cool to attack me. GROWN ADULTS!!!!" Brown wrote. "That s- happened three years ago. TWITTER GETS WACK REAL FAST! I LOVE ALL THE POEPLE WHO SUPPORT MY MUSIC! i never said I was a LEGEND. people please grow up. Ive never dealt with so much negativity in my life! its to the point now that its just ridiculous! IM NOT A POLITICIAN! MY MUSIC DOESNT PROMOTE VIOLENCE nor will it ever! only thing it will increase is the pregnacy rate!"
He then continued his tirade by posting a message making reference to his ex saying:
"I know a lot of you wack a-s (OLD) celebrities probably wanna f- my ex, but talking s- on me wont get you far! and to be REALLY HONEST, ya'll wonder why n-a spazzes all the time?"
The rant may not be the best move for the star who made a splash at this year's American Music Awards and reasured fans that he is still very much a great entertainer.
The star was found guilty of the assault on the 23-year-old Bajun star and was given five years' probation and six months of community service.
Despite reinventing himself as a rapper and issuing countless public apologies the entertainer has struggled to claw fans back on side a since his 2009 physical altercation.
Attempts to dissociate himself from the assault have resulted in him getting involved in a number of online battles with his "haters" this year instead. He has been involved in heated disputes on Twitter with Raz B of B2K as well as Odd Future's Frank Ocean after both brought up his violent past.