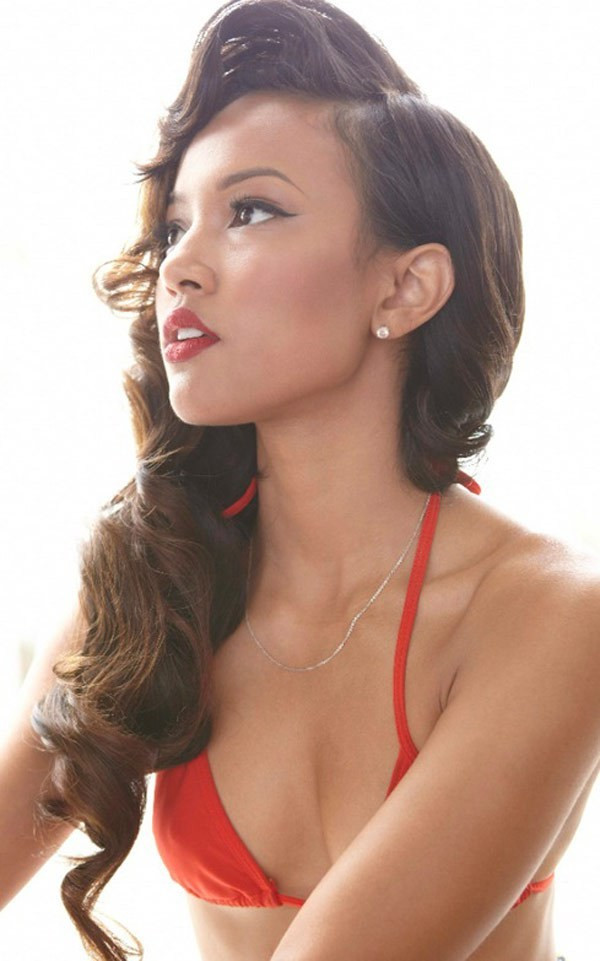 Karrueche Tran has opened up about her relationship with controversial singer Chris Brown.
The Say Goodbye singer started dating Tran amidst his romance with Rihanna. The two briefly split in October 2012 when Brown admitted he was "in love with two people".
Tran, who has stood by Brown's side as he went to court to deal with his legal troubles, told Annex magazine that the attention their romance received at times was "very hard".
"I was going through a situation that we all are very familiar of," she said. "I had a lot of criticism and comments about my current situation. At the time, it was honestly very hard to deal with because people were saying really cruel things.
"Having to go through a rough time and then on top of that, having to deal with a ton of BS was a bit overwhelming," she went on. "Never allow people's opinions to justify your life. Live your life because at the end of the day, you've only got you."
However, she has not given up on love.
"Love is beautiful ... Love is the most important aspect in my life. I believe all things should stem from love and the heart, whether it be in your work space, family, relationships, friendships, etc."
"Once you learn to love through love, you achieve happiness. With those main aspects in your life, everything else fall into place and it's just right. There's no better feeling to love and be love. And you can't buy that," Tran added.