Chris Brown reached out to Tyga after he split from Kylie Jenner. Rihanna's former boyfriend is apparently encouraging the 26-year-old rapper to move on from the reality star.
Celebrity gossip website TMZ broke the news that Tyga and the 18-year-old Keeping Up With The Kardashians star have parted ways. According to sources, it is said to have been "sudden and nasty" and that it was because of "something Tyga did".
Brown, who previously dated Karrueche Tran, thinks Tyga is better off without Jenner. A source told Hollywood Life: "Chris feels for Tyga. Chris knows a thing or two about break-ups and they're never nice for either party. While Chris doesn't have any hate or negative feelings towards Kylie, he's telling Tyga to take this one for the team and let her go."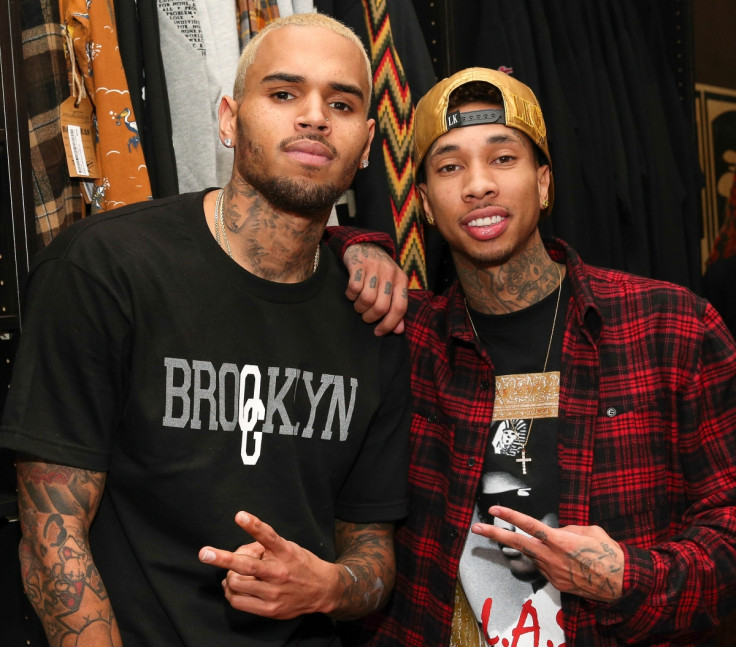 "Since Chris completely rid himself of any romantic feelings for Karrueche [Tran] and Rihanna for the time being, he's been the happiest he's ever been. He's been pumping out great music, getting back in shape and staying out of the clubs and out of trouble! He told Tyga just that — and to embrace the single life," the insider added.
"Chris also explained to Tyga that Royalty (Chris's daughter) is his main focus in life and now that he's done with Kylie, Tyga will have more time to be with (his son) King [Cairo] and be present to the fullest in his life. That's where Chris thinks Tyga's heart should be, instead of trying to salvage a teeny bopper relationship," the source continued.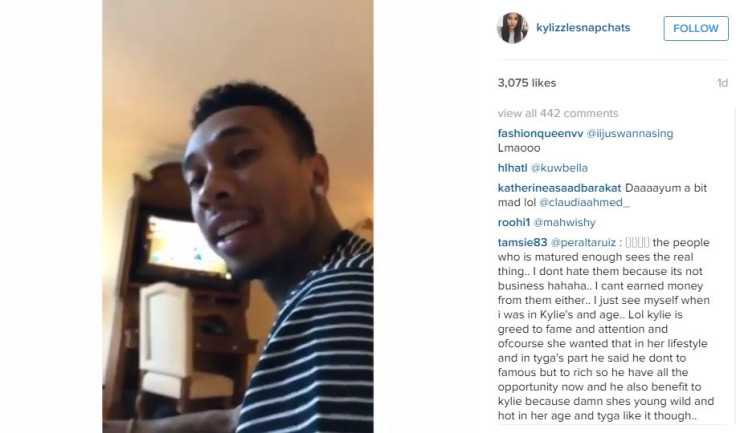 Tyga and Jenner were earlier hit by reports that their relationship is on the rocks. The Rack City hitmaker was upset with the teenager for constantly posting videos of him on Snapchat. In one video, Tyga can be seen on the phone and Jenner filming him using Snapchat. He responded: "Oh my God! Why do you post everything?! D**n, you're killing me!"