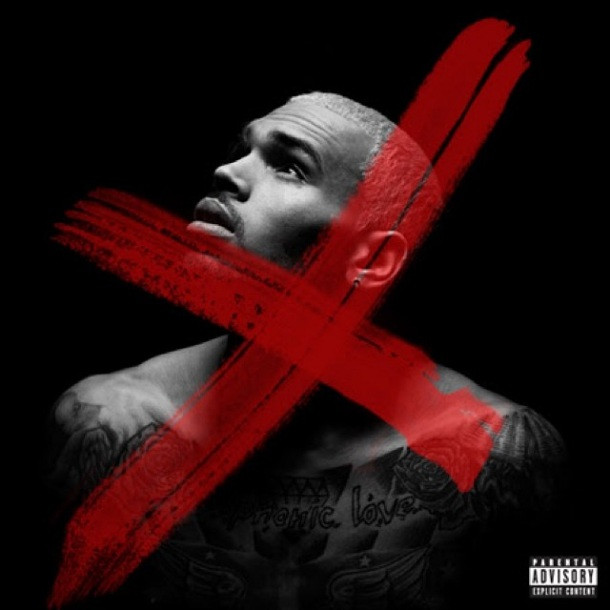 Chris Brown recently revealed the release date for his long-delayed sixth studio album "X" and now the Grammy winner has presented fans with a sneak-peek into the album art-work.
Brown premiered the album artwork by sharing a snap-shot on Instagram, which sees the shirtless hearthrob gazing upwards, against a black background. A red letter "X" is slashed across the front of his tattooed chest.
Fans will undoubtedly be left wondering if the "X" refers to Brown's on-again-off-again lover Karrueche Tran who he coincidentally broke-up with earlier this week.
According to a report published by TMZ, the Loyal hit-maker broke up with Tran, 25, because she was an "opportunist", so he was shocked to hear her camp put out a fake story that she dumped him last week because of a never-ending obsession with Rihanna and refusal to act like an adult.
The sourced told the online publication: "Brown was the one who ended the relationship because he found out she was texting and sending photos to other guys while they were together. He was also furious she did interviews for her clothing line and talked about their relationship. In a word ... Chris decided she was an 'opportunist' and dumped her."
However in a twist Brown has since uploaded a photo of his former girlfriend to Instagram with the caption "WCW ((Woman Crush Wednesday)," confirming that he still loves his main squeeze.
According to sources the R&B hunk and model relish the media attention and enjoy the break-up drama, going through periods of hating each other and then making up with passionate romps.
Brown's new album is scheduled to be released on September 16, 2014, through RCA Records.