Chris Eubank Jnr is not the only one of the boxing legend's offspring hoping to carry on his legacy. Nathanael "Banks" Wilson, the formerly estranged son of the eccentric sportsman, is preparing to portray his father on the big screen in an upcoming Sean Cronin biopic about Michael Watson.
Speaking to IBTimes UK, the 28-year-old boxer is confident he can do the role of his father justice. "Ultimately I am a boxer, one, and two, he's my father so we look alike so everything else will just fall into place."
Wilson admits he ran away from boxing because he had a chip on his shoulder. After a tough upbringing, he finally stepped into a boxing gym at the age of 20 and never looked back. He turned pro in March 2016 with a points victory over Silvije Kebet at York Hall.
"Growing up I always did associate my dad with boxing. I was always fighting growing up where I was and it was something I never tried but after being 20 years old and actually thinking 'am I not going to try something I'm actually good at because of what's happened' so I thought let me just go to the gym and see."
Wilson, who possesses an uncanny likeness to his eccentric father, says he would not have taken on the role had he not received his blessing. The pair healed their 27-year rift last year after Eubank reached out to Wilson when he became a father for the first time.
"Me becoming a father and having a family unit that I never had made me look at things a lot differently."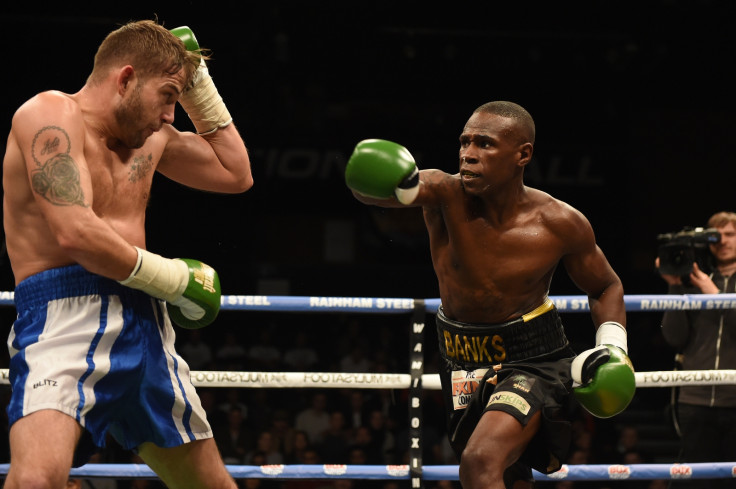 While Wilson has some acting experience having appeared in Love Actually as well as an ITV documentary about Britain's first black boxer Bill Richmond, this will be a breakout role. Asked if he would consider trading his gloves for a career in acting, he quips: "Ultimately I'm a prizefighter, I fight for money. So weigh up the options you know."
Michael tells the story of Watson's fight back from the brink of death as well as Eubank's struggle to come to terms with the fallout from the bout at White Hart Lane. It also highlights the ringside regulations that were subsequently implemented by the British Board Of Boxing Control to protect fighters.
As a boxer, Watson's story resonates with Wilson. "It's actually changed how British boxing is conducted now. It's improved everything. It's made it safer for me because of what happened to him. For other boxers there is now medics on the scene, gas and air, it's conducted better now."
The role of Watson – who was left with serious brain damage and had to learn how to walk again has yet to be cast.