Former boxer Michael Watson pulled from his car and sprayed with substance in 'attempted carjacking'
The boxer and his carer were driving when their vehicle was hit from behind.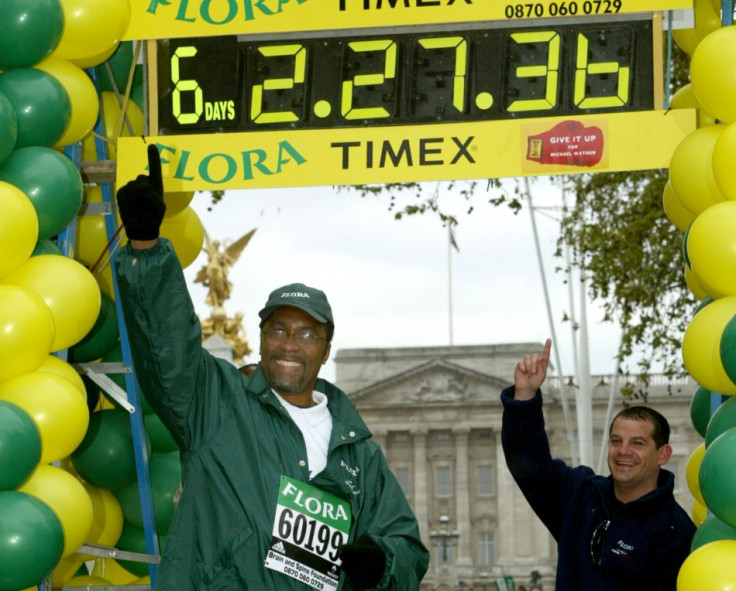 A former professional boxer was dragged out of a vehicle and sprayed with a suspected-noxious substance during an attempted carjacking.
Michael Watson, 51, a Commonwealth middleweight champion, whose career ended after he suffered a brain injury during a 1991 fight with Chris Eubank, was with his carer when the car they were travelling in was rammed.
The pair were driving through Chingford in Essex on 16 February when their car was hit, prompting carer Lennard Ballack to get out of the car to speak to the driver of the other vehicle.
However, on leaving their vehicle Ballack was sprayed in the face with a substance, believed to be ammonia, and Watson was then dragged from the vehicle and also sprayed in the face with the substance, which resulted in him needing hospital treatment.
The pair were left on the floor by the attackers, who fled the scene, with police confirming they had been called out to a suspected carjacking on Thursday.
Watson's spokesperson told The Guardian: "Somebody bumped into the back of the car that Michael and Lennard were in. There didn't appear to be any damage, but Lennard got out to speak to the people in the car behind them.
"From what I understand, the guys wound down their window and sprayed something in his eyes. The men then went to the car that Michael was in, he had his seatbelt half off by this point, and they dragged him out the car and along the floor.
"We are assuming it was an attempted car-jacking. The men then sprayed Lennard in the eyes again and drove away."
He added: "Lennard's suffering a bit – his eyes are not good. Michael is OK.
"I think he is very, very sore though. He got dragged along the road, so some of the skin has broken badly. I gather the police have been very good, so the aim now is to catch the people who did this."
© Copyright IBTimes 2023. All rights reserved.