The formerly estranged son of eccentric British boxing legend Chris Eubank remains very confident that an intriguing bout against the offspring of his father's biggest adversary, Nigel Benn, will take place.
Super-lightweight prospect Nathanael 'Banks' Wilson believes he is on a collision course with fellow budding fighter Conor Benn and will go head-to-head with 'The Destroyer' within the next couple of years in a fight that would look to rekindle arguably British boxing's bitterest rivalry.
"That's a fight that's on the horizon," Wilson told IBTimes UK. "Obviously, it makes a lot of sense. We're on a crash course.
"We're same weights, we're round about the same, we have had the same amount of fights. So that's a fight that will happen.
"That fight will definitely happen. No dates, but I'm thinking probably 18 months to two years away that fight."
Having not stepped into a boxing gym until the age of 20, Croydon-raised Wilson, set to play the role of his father in an upcoming Sean Cronin biopic about Michael Watson, turned professional in March 2016 with a points victory over Silvije Kebet at York Hall. He recorded further wins over Ross Roberts and Liam Richards before being held to a draw by Josh Thorne in Brentwood, Essex last November.
Winner of 20 amateur contests in Australia, where his born-again Christian father eventually settled after 12 years in Spain, Conor Benn made his own pro debut under the Matchroom banner on the undercard of Anthony Joshua's IBF heavyweight title win over Charles Martin, blasting out Bulgarian Ivailo Boyanov in an explosive first-round triumph at the O2 Arena.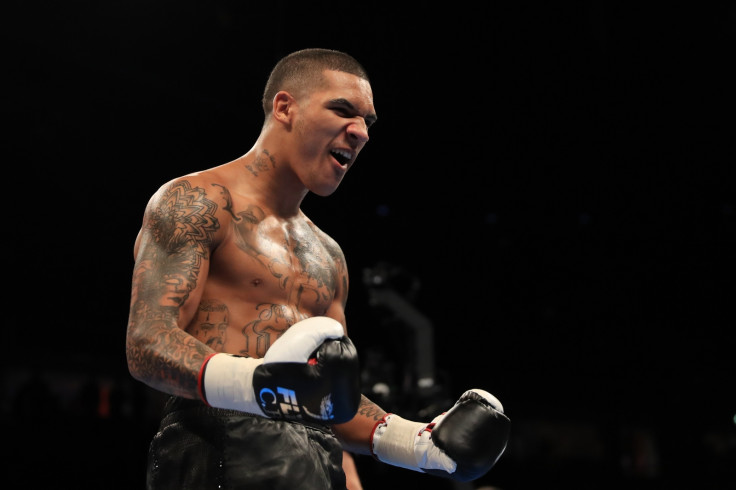 He was made to work harder while being taken the distance by Luke Keleher in his second fight, but demonstrated that inherited power again with another brutal early KO of Lukas Radic. Late replacement opponent Joe Ducker was similarly dispatched with minimal fuss, while Benn also outlasted Ross Jameson in his first full six-rounder. The 20-year-old, eight years Wilson's junior, needed just 66 seconds to floor Steve Backhouse in December.
Eubank Sr, who now helps to manage the career of son and namesake Chris Eubank Jr, first fought Nigel Benn in 1990 and claimed the WBO world middleweight title courtesy of a ninth-round stoppage. The pair locked horns again at Old Trafford three years later, with their super-middleweight meeting ending in a famous draw. The idea of a lucrative trilogy fight has been floated over recent years, despite the fact that neither man has fought in the current millennium.